Mom bloggers
Early Intervention is so important! Know the signs!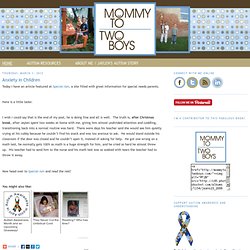 I had the most amazing opportunity to head into Manhattan to the Ladies Home Journal 29th floor office for a luncheon. They are helping to start a grass roots campaign for the Golden Hat Foundation, http://www.goldenhatfoundation.org, a group focused on autism advocacy. Be sure to check out their March issue where Kate Winslet gives an interview about the book.
Mommy Brain Reports
What kind of skin cream offers a 90 day or your money back guarantee? Vivexin skin cream . The 90-day guarantee means that Vivexin stands by their product! The product is made from the finest, clinically proven – patented ingredients straight from France. It is allergen-free and guaranteed to help you get rid of those unsightly dark under-eye circles. This product was introduced in Europe and is now being sold in the United States!
Confessions of an Organized Mess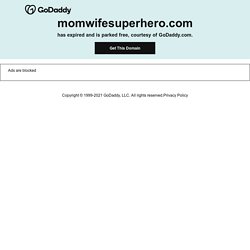 * New .COMs $7.49/yr plus 18 cents/yr fee. Discount based on new one-year registration prices as of 4/8/2011 with sale price reflected in your shopping cart at checkout. Discount applies to new registrations and renewals and cannot be used in conjunction with any other offer or promotion. Domains purchased through this offer will renew at regular price after the initial term has expired. Offer ends May 31, 2012 5:00 pm (MST).
MumsDadsChildren
The holidays are almost here! I don't know about you, but with a large family, I'm looking for great deals to stretch my budget this season. That's why I plan to head out to Lake Buena Vista Factory Stores, where holiday shopping is hassle-free and you can find factory-direct premium quality merchandise at savings up to 75% off (and sometimes more).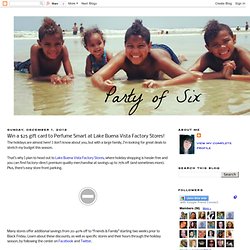 Thrifty Mom to Three Boys
A Little Boy's Blog
Peanut Butter and Pickle Reviews
May 12th, 2012 I am in denial about how long we have before we move. I cannot believe that in about 80 days we will be on the road.
HappyMommy3
twitter moms: the influential moms network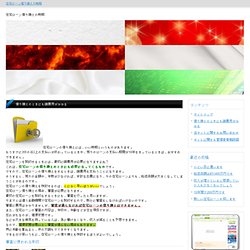 住宅ローンの借り換えには、いい時期というものがあります。 もうすでに3分の2以上の支払いが終わっているときや、残りのローンの支払い期間が10年をきっているときは、おすすめできません。 住宅ローンを契約するときには、最初に諸費用が必要になりますよね? これは、住宅ローンの借り換えのときにも必要になってくるものです。
Frugal Mom knows Best
Super Mommy To The Rescue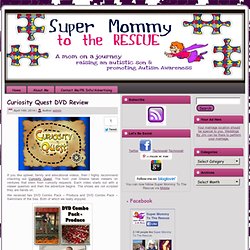 *Please Note This Post May Contain Affiliate Links Today the schools were closed due to the windchill being -45 F. We my kids don't stop school because of the weather. We couldn't go outside as it was to cold. You would get frostbite in about 5 minutes. So I figured today we would do something different for reading and a little more hands on.
A Mama's Blog
Part 2 of my first half marathon attempt, at the Denver Rock & Roll Half and Full Marathon (Part 1 can be found here) Four days before the race, I had an appointment with my orthopedic surgeon and physical therapist for my elbow. The surgeon released me, saying I was two months ahead of recovery schedule and he gave me his "blessing" to run, saying there would be no consequences to my elbow.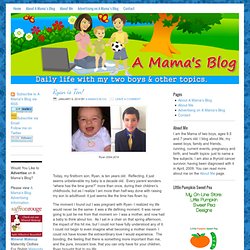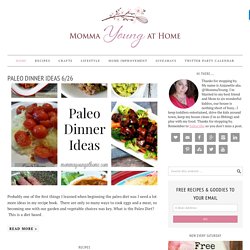 Momma Young @ Home | It's a Mom's life…
Iced Angel Food Cake By Guest Leave a Comment This weekend is a birthday celebration! The birthday girl requested an angel food cake with icing, which is a light and healthy cake choice I am more than willing to go along with. To start out we followed a recipe for homemade angel food cake that was easy. Iced Angel Food Cake Author: Anjanette Young…
whitetrashmom — motherhood. pop culture. served up with sass and
Harriet is taking the comment challenge' R U?
ModernMommyBlog
Recycled Toys Made in the USA by Kelly My son received this dump truck for Christmas made by Green Toys. Right away my husband and I were intrigued with it. The colors were bolder and instead of a shiny finish it was matte. I read the box and discovered it was made from recycled milk jugs.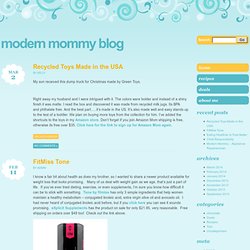 My Gracious Host! Follow this blog Apr 07 2009 Wordless Wednesday-Ali Sweeney and Me! This site is using Mister Linky's Magical Widgets.
Wordless Wednesday-Ali Sweeney and Me!
Podcast | Daddy Digest
Podcast: Play in new window | Download (Duration: 20:51 — 19.1MB) I know it's been awhile since new episodes and I have plans to do more but first I wanted to release what I recorded right at the turn of the year. So even though these are talking about things around Christmas time I still think that they are worth putting out. Also, now that my wife is un-pregnantizized I can get back to doing things on a regular cycle just like her! Enjoy!