Mom bloggers
Early Intervention is so important! Know the signs! Mommy Brain Reports. Confessions of an Organized Mess. MumsDadsChildren. Thrifty Mom to Three Boys. A Little Boy's Blog. Peanut Butter and Pickle Reviews. HappyMommy3. Twitter moms: the influential moms network. Frugal Mom knows Best. Super Mommy To The Rescue. A Mama's Blog. Momma Young @ Home | It's a Mom's life… Whitetrashmom — motherhood. pop culture. served up with sass and. Harriet is taking the comment challenge' R U? ModernMommyBlog. Wordless Wednesday-Ali Sweeney and Me! My Gracious Host!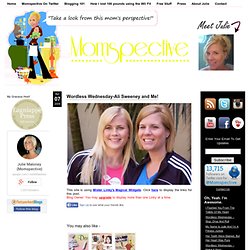 Follow this blog Apr 07 2009 Wordless Wednesday-Ali Sweeney and Me! This site is using Mister Linky's Magical Widgets. Podcast | Daddy Digest. Podcast: Play in new window | Download (Duration: 20:51 — 19.1MB) I know it's been awhile since new episodes and I have plans to do more but first I wanted to release what I recorded right at the turn of the year.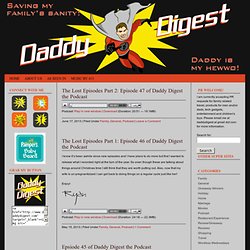 So even though these are talking about things around Christmas time I still think that they are worth putting out. Also, now that my wife is un-pregnantizized I can get back to doing things on a regular cycle just like her! Enjoy!
---