Technology / Computers
NeverWet superhydrophobic spray-on coating
Spray-on clothing Video
What's unique about this software? It provides Windows NT4.0/2000/XP/2003/Vista/2008 with full access to Linux Ext2 volumes (read access and write access). This may be useful if you have installed both Windows and Linux as a dual boot environment on your computer.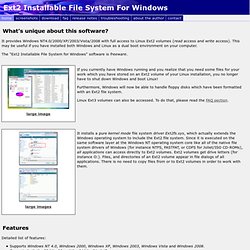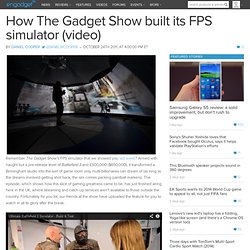 How The Gadget Show built its FPS simulator (video)
Remember The Gadget Show's FPS simulator that we showed you last week? Armed with naught but a pre-release level of Battlefield 3 and £500,000 ($650,000), it transformed a Birmingham studio into the sort of game room only multi-billionaires can dream of (as long as the dreams involved getting shot back, the sim comes packing paintball markers). The episode, which shows how this slice of gaming greatness came to be, has just finished airing here in the UK, where streaming and catch-up services aren't available to those outside the country. Fortunately for you lot, our friends at the show have uploaded the feature for you to watch in all its glory after the break. Comments
Few motifs of science fiction cinema have been more appealing to us than the subtle defiance of gravity offered by futuristic hovercraft. So every once in a while we check in to see how humanity is progressing on that front, and whether the promise of hoverboards will be delivered by 2015 as evidenced in Back to the Future Part 2. We're not quite there yet, but we're definitely getting off the ground, so to speak.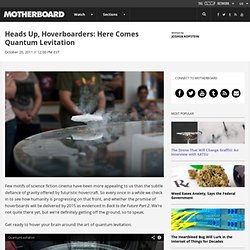 Top 10 Tech This Week [PICS]