Amusement
October 18th, 2011. You may have seen these these floating around with supposedly promoting The Smithsonian Museum. They are in fact a series of self promotional work from the team at An Erratic Perspective . The Smithsonian Museum reference was initially put to may the posters more authentic, but removed after the posters viral popularity on the internet, to avoid confusion. In any event, the series deserves a mentioned.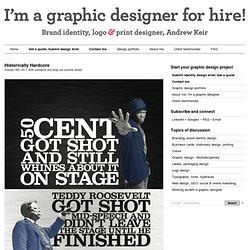 353486_460s_v2.jpg (funny,sites,humor,internet,web) picture on VisualizeUs
Things People Said
Ordinary people can be drop dead funny.