Amusement
Harry Potter Humor (30 Pics) Historically hardcore. October 18th, 2011.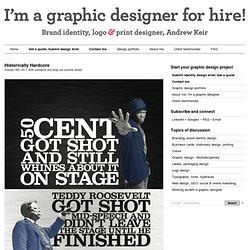 Both comments and pings are currently closed. You may have seen a version of these floating around which looked to be promotions for The Smithsonian Museum. They are in fact a series of self promotional work from the team at An Erratic Perspective. The Smithsonian Museum reference was initially included to make the posters more authentic, but removed to avoid confusion after the posters viral popularity on the internet. The human race. 353486_460s_v2.jpg (funny,sites,humor,internet,web) picture on VisualizeUs. Things People Said. Ordinary people can be drop dead funny.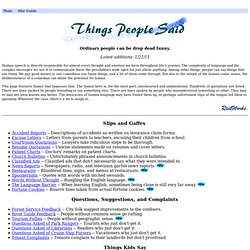 Latest additions: 1/21/11 Human speech is directly responsible for almost every thought and emotion we have throughout life's journey. The complexity of language and the complex messages we use it to communicate leave the possibilities wide open for just about anything. Tastefully Offensive | Premium Funny: Shakespeare Insult Kit.
---