Inspiring
Michael Vick's Bad Newz Kennels property has been sold to an animal rights group that will turn it into a permanent sanctuary for abused dogs . According to Dogster , the former Bad Newz Kennels, now notorious for the savagery inflicted on dogs by Vick and others, will become the new address of Dogs Deserve Better (DDB) , a group that opposes all forms of abuse, including chaining and penning of dogs. What was once a house of terror will now be a place of freedom and love for abused dogs.
Rescue Group Repurposes Vick's Dog Hell Into Dog Heaven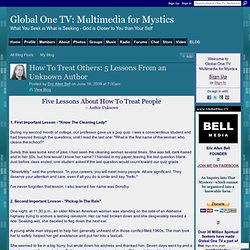 Five Lessons About How To Treat People -- Author Unknown 1.
25 Most Romantic Movie Quotes | Extra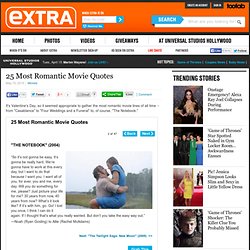 It's Valentine's Day, so it seemed appropriate to gather the most romantic movie lines of all time -- from "Casablanca" to "Four Weddings and a Funeral" to, of course, "The Notebook." "The Notebook" (2004) "So it's not gonna be easy.
This dog was born on Christmas Eve in the year 2002. He was born with 2 legs - He of course could not walk when he was born. Even his mother did not want him.