Inspiring
- StumbleUpon. Georgian National Ballet. McCartney's Letter to Lennon. Wednesday, November 23: 3 p.m.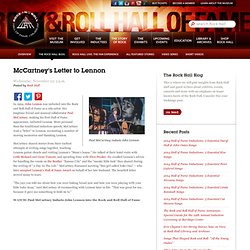 Paul McCartney inducts John Lennon In 1994, John Lennon was inducted into the Rock and Roll Hall of Fame as a solo artist. Sometimes dancers are just sketches in the wind. - dancePROOF. Amazing Pop Locking Ballet Collaboration With Yo-Yo Ma and Lil Buck. Spike Jonze arranged this collaboration of the world's greatest cellist with unique hiphop dancer Lil Buck .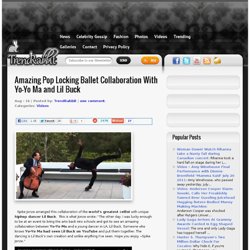 This is what Jonze wrote: "The other day, I was lucky enough to be at an event to bring the arts back into schools and got to see an amazing collaboration between Yo-Yo Ma and a young dancer in LA, Lil Buck. Someone who knows Yo-Yo Ma had seen Lil Buck on YouTube and put them together. The dancing is Lil Buck's own creation and unlike anything I've seen. Hope you enjoy. Marco Tempest: The magic of truth and lies (and iPods) Thandie Newton: Embracing otherness, embracing myself. Paul Bloom: The origins of pleasure.
Climbing without a Rope.
---