Outils 2.0
Syncbox - the way data should be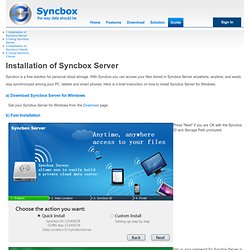 Syncbox is a free solution for personal cloud storage. With Syncbox you can access your files stored in Syncbox Server anywhere, anytime, and easily stay synchronized among your PC, tablets and smart phones. Here is a brief instruction on how to install Syncbox Server for Windows.
Syncbox: Make A Personal Cloud Storage Network On Your Hard Disk
When I talk to people about cloud storage, I usually get skeptical glances. Some people don't use it because they simply don't need it, while others remain silent, probably because they don't have a clue of what I'm talking about. And then a few keep complaining about limited free cloud space at disposal and that companies should find a way to provide them with more.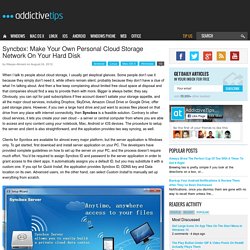 Share on Tumblr
How to Sync Box.net Files With Your PC for Free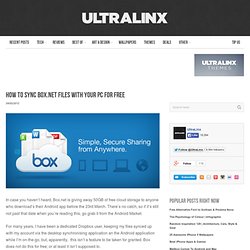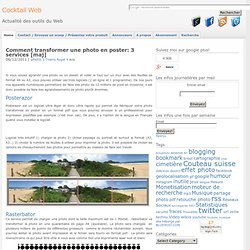 Comment transformer une photo en poster géant: 3 services
Si vous voulez agrandir une photo ou un dessin et coller le tout sur un mur avec des feuilles de format A4 ou A3, vous pouvez utiliser ces trois logiciels (2 en ligne et 1 programme). De nos jours nos appareils numériques permettent de faire des photo de 12 millions de pixel en moyenne, il est donc possible de faire des agrandissements de photo plutôt énormes.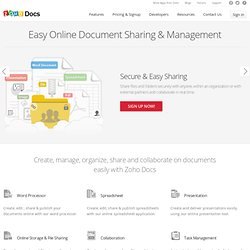 You don't have to install or maintain hardware and software and reasonably priced subscription plans lead to more cost savings.