Personal Finance
First Time Home Buyers Help &Information
Here Are 10 Ways You Can Beat Warren Buffett
Anytime we talk about stock picks or building a portfolio, one of the most asked questions on this blog is how to start building the portfolio itself. It's easier said than done of course and lends easily to procrastination. Of course, this is what makes the biggest difference in the end. Making the right picks and trades is important but getting started, to actually build the portfolio is the real critical part. That being said, we decided to write a general guide.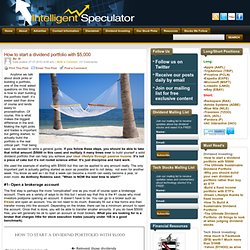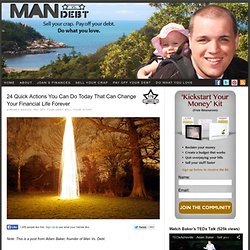 Note: This is a post from Adam Baker, founder of Man Vs. Debt. Last week, while I was talking about our new You Vs. Debt class, we touched on the "status quo" of our Upside-Down Nation. We talked about our obsession with the debt-fueled life path and how it's keeping millions trapped.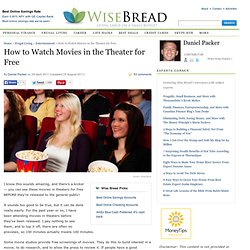 Wise Bread Picks I know this sounds amazing, and there's a kicker — you can see these movies in theaters for free BEFORE they're released to the general public! It sounds too good to be true, but it can be done really easily.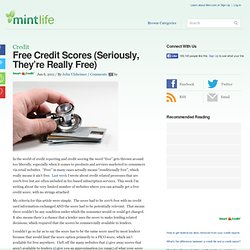 In the world of credit reporting and credit scoring the word "free" gets thrown around too liberally, especially when it comes to products and services marketed to consumers via retail websites. "Free" in many cases actually means "conditionally free", which really means it ain't free. Last week I wrote about credit related processes that are 100% free but are often included in fee-based subscription services. This week I'm writing about the very limited number of websites where you can actually get a free credit score, with no strings attached.
Free Credit Scores (Seriously, They're Really Free) | MintLife Blog | P...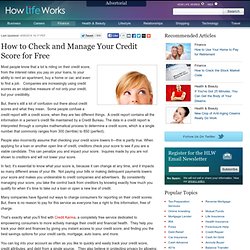 Last Updated: 4/05/2014 14:17 PST Most people know that a lot is riding on their credit score, from the interest rates you pay on your loans, to your ability to rent an apartment, buy a home or car, and even to find a job. Companies are increasingly using credit scores as an objective measure of not only your credit, but your credibility.
For a new investor, the stock market can feel a lot like legalized gambling. "Ladies and gentlemen, place your bets! Randomly choose a stock based on gut instinct and water cooler chatter! If the price of your stock goes up -- and who knows why? -- you win!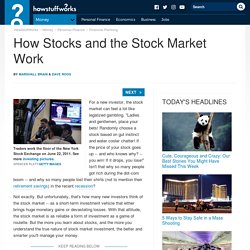 The Global Innovation Series is supported by BMW i, a new concept dedicated to providing mobility solutions for the urban environment. It delivers more than purpose-built electric vehicles — it delivers smart mobility services. Visit bmw-i.com or follow @BMWi on Twitter.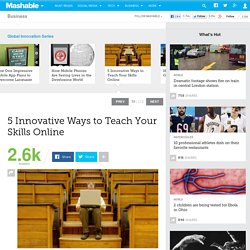 In 1978, Congress decided that Americans needed a bit of encouragement to save more money for retirement. They thought that if they gave people a way to save for retirement while at the same time lowering their state and federal taxes, they might just take advantage of it. The Tax Reform Act was passed. Part of it authorized the creation of a tax-deferred savings plan for employees.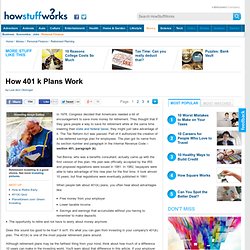 How 401(k) Plans Work"