Politics and News
Mark Levin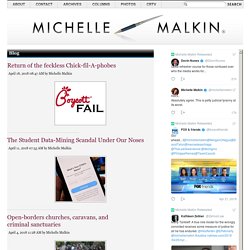 Here we go again. Liberal media outlets CNN and MSNBC have joined forces with the biased, numbers-cooking Southern Poverty Law Center and New America Foundation to foment renewed fear and hatred of conservative Americans. Their latest talking point: "Right-wing" terrorists have caused more American deaths than Islamic jihadists since 9/11. CNN ran with the "story" first. MSNBC's Rachel Maddow hopped on the bandwagon tonight and the Blame Righty echo chamber is whipping up another witch-hunt frenzy. According to these divisive and demagogic fear-mongers, "right-wingers" have killed 34 people since 9/11 for "political reasons," including the three innocent victims of last week's Kansas City Jewish community center shootings, while jihadists have killed 21.
Michelle Malkin
Heritage Foundation
ACLJ
Feds form grand jury to probe Chris Christie's role in Bridgegate... Afghans line up for blocks to vote for new leader... $1.5 MILLION Hotel Bill for Obama's One-Day Visit to Brussels... Holder defends using DOJ airplane for 27 personal trips... Maryland: 60,000 Obamacare Sign-Ups, 73,000 Lost Insurance... Fear of penalty reason for late surge in CA...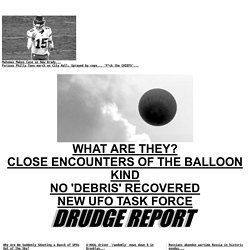 Drudge Report
Michael Savage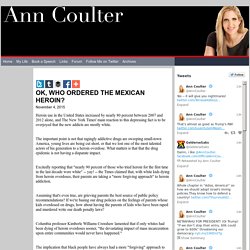 Video of hilarious student "sit-in" at Dartmouth - Students Occupy Parkhurst (Watch all four parts!) Comments summarize it: Who the hell is Milli Vanilli texting the entire time? The snapping is fucking hilarious; I can hardly believe this is real
Ann Coulter
Fox News
Channel Finder Find TheBlaze on your TV This zipcode is invalid, please try again TheBlaze is available on channel .
The Blaze