Politics and News
Mark Levin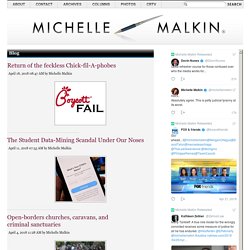 Beware the left-wing-funded "Main Street" Republicans by Michelle MalkinCreators Syndicate Copyright 2013 What do George Soros, labor unions and money-grubbing former GOP Rep. Steven LaTourette all have in common? They're control freaks. They're power hounds. They're united against tea party conservatives.
Michelle Malkin
Heritage Foundation
ACLJ
Feds form grand jury to probe Chris Christie's role in Bridgegate... Afghans line up for blocks to vote for new leader... $1.5 MILLION Hotel Bill for Obama's One-Day Visit to Brussels... Holder defends using DOJ airplane for 27 personal trips... Maryland: 60,000 Obamacare Sign-Ups, 73,000 Lost Insurance... Fear of penalty reason for late surge in CA...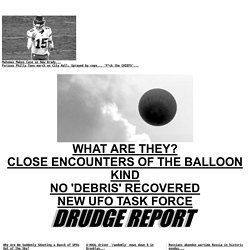 Drudge Report
Michael Savage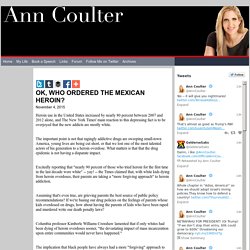 January 8, 2014 With Republicans tying themselves in knots over the Democrats' destructive, but superficially appealing, demand that unemployment benefits be extended to two and a half years, I return to my suggestion that Republicans stop playing defense and go on offense. For every issue that MSNBC loves to prattle on about, gloating that it will cost Republicans this or that demographic, there's an equivalent issue to use against the Democrats. (The difference is: Our proposals would actually be good for the country.) In addition to my repeated suggestion that Republicans introduce bills to institutionalize the dangerous mentally ill and force the Democrats to defend the right of psychos to crap in libraries and shoot up schools, Republicans should take the public's side on immigration. Democrats love to pretend their sucking up to illegals is all upside for them, but that's because they lie even when taking polls.
Ann Coulter
Fox News
Channel Finder Find TheBlaze on your TV This zipcode is invalid, please try again TheBlaze is available on channel .
The Blaze