Wood magazines
American Woodworker
Woodworking information and plans for woodworkers: WOOD Magazine
Weekend With WOOD is back for 2014! One attendee of last year's Weekend With WOOD caught me between classes to thank the WOOD staff for planning and hosting the event. He told me how much he learned during the class sessions, how he enjoyed meeting the world-class teachers and fellow attendees, and more. As we talked, I could see tears welling up in his eyes as he told me, "Dave, this weekend has been life-changing for me."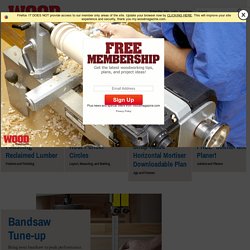 The Wood Whisperer
Popular Woodworking
Sign up for FREE emails Login | Create an Account | ONLINE MEMBERSHIP Fine Woodworking Home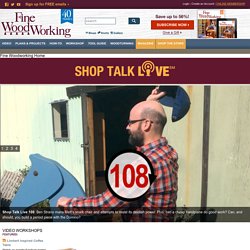 Fine Woodworking
Discover the Art of Woodturningwith Woodturning Videos Plus! Whether you're just getting started in woodturning or you're an established turner that wants to improve your skills, we sell Woodturning Videos and eBooks that help you achieve your goals. Lots of professional tips and tricks are included in our videos to help you have fun at your lathe, while improving your woodturning skills. Our highly acclaimed original DVD videos and eBooks from the "Woodturning with Steven D. Russell" educational series make learning interesting, fun and enjoyable.
Woodturning Videos and eBooks by Professional Woodturner Steven D. Russell