Ilustración
Serge Birault - Aka - Papa ninja - Illustrateur free lance - Toulouse France
Alexis Beauclair
As fotos surreais monocromáticas de Dariusz Klimczak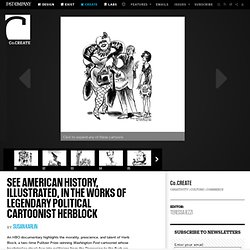 Years before the 1954 Army-McCarthy hearings that ended Joseph McCarthy's paranoid Communist witch hunt in the United States, one political cartoonist used his art to face him down. Herbert Block--known professionally as Herblock, a two-time Pulitzer Prize-winning editorial cartoonist for the Washington Post--created the seminal 1950 cartoon attacking the McCarthy regime, inadvertently coining the word "McCarthyism" in the process.
1 | See American History, Illustrated, In The Works Of Legendary Political Cartoonist Herblock
byronegg.com | portfolio
Artist Spotlight: Daniela Uhlig
Gad Elmaleh - Gad Elmaleh - Le Monde Entier avec Matthieu Chedid - la vidéo sur Off.tv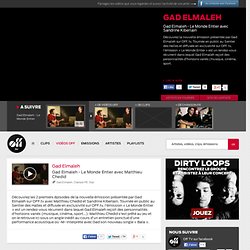 Découvrez les 2 premiers épisodes de la nouvelle émission présentée par Gad Elmaleh sur OFF.tv avec Matthieu Chedid et Sandrine Kiberlain. Tournée en public au Sentier des Halles et diffusée en exclusivité sur OFF.tv, l'émission « Le Monde Entier » est un rendez-vous récurrent dans lequel Gad Elmaleh reçoit des personnalités d'horizons variés (musique, cinéma, sport...). Matthieu Chedid s'est prêté au jeu et on le retrouve ici sous un angle inédit au cours d'un entretien ponctué d'une performance acoustique où -M- interprète avec Gad son nouveau single « Baïa ».
LOS OJOS DEL GATO, de JODOROWSKY/MOEBIUS - Trazos de Tinta | Trazos de Tinta
Trazos De Tinta Ilustración, cómics y artistas.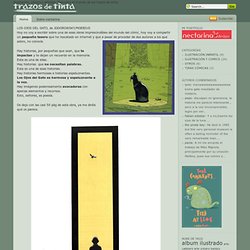 3 | Sweeping Landscapes Painted On A High School Teacher's White Board | Co.Design | business + design
We all have different ways of coping with the boredom that comes with a daily routine.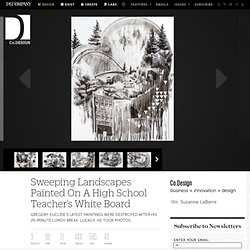 Secuencia de fotos de Pixelpancho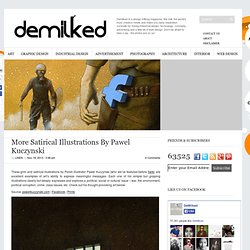 More Satirical Illustrations By Pawel Kuczynski
EmailEmail
index.html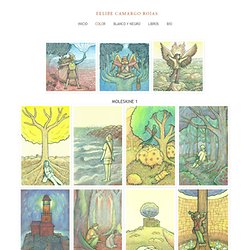 Felipe Camargo Rojas: COLOR
La serie de imágenes presentada arriba está realizada en las páginas de mi primera libreta Moleskine.
TELEFONO 4
Digital painting, photoshop.Digital Art, Painting2013 Personal Project. Digital painting (Photoshop)Digital Art, Painting2013 MFACA SVA Thesis ProjectDigital Art, Fine Arts, Painting2013 Series of concepts commissioned by VolvoxLabs to create the visuals for a music festival in Toronto.Digital Art, Illustration, Painting2013 Digital painting, photoshop.Digital Art, Painting2013 Personal projectCharacter Design, Digital Art, Illustration2013 Personal projectDigital Art, Illustration, Painting2013 Series of concept arts commissioned by VolvoxLabs to create the visuals for a music festival in Toronto.Digital Art, Illustration, Painting2013 Series of creatures commissioned by VolvoxLabs for a music festival in Toronto.Digital Art, Illustration, Painting2013 Concept art for Digital Dreams summer festival in Toronto.
Alicia Martin Lopez
craig schlewitz / misc I
Books | Daniel Horowitz
For inquiries regarding book covers please contact: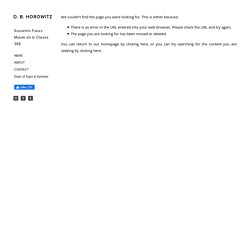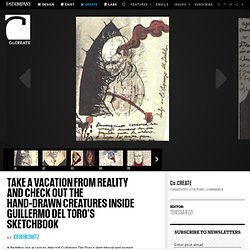 Take A Vacation From Reality And Check Out The Hand-Drawn Creatures Inside Guillermo Del Toro's Sketchbook | Co.Create | creativity + culture + commerce
Creative people tend to have rituals and superstitions about the way they work. Guillermo Del Toro, for example, continues to sketch out characters and ideas for his films in a simple spiral notebook to this day.
Marcos Chin Editorial1
Robert Crumb ( Filadelfia, Pensilvania, 30 de agosto de 1943) es un historietista, ilustrador y músico estadounidense.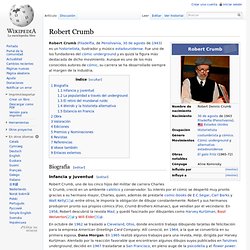 Robert Crumb
Philadelphia Artist + Illustrator - Jon Krause − portfolio
georges le mercenaire on Behance
referentes frontera con arte
"Mi trabajo consiste en saber robar bien"
Por maior que seja o esforço em contar a história da humanidade, esta é tão extensa, complexa e recheada de detalhes que torna esta tarefa quase impossível. A proposta que aqui fica é a de contar essa história com imagens da autoria de Milo Manara. Para mim, a viagem ao longo do tempo foi tremendamente interessante por dois motivos: - Nunca encontrei um resumo tão bom - Julgo ser capaz de identificar quatro tendências que se repetem ciclicamente ao longo do tempo: Guerra, Mulheres, Sexo e Intrigas. Será dos meus olhos?
Breve História Ilustrada da Humanidade
Grim Colberty Tales with Maurice Sendak Pt. 1 - The Colbert Report - 2012-24-01
WICKED Imagined as a Disney Animated Film - Character Art
Here's a great little collection of Wicked character art created by Disney animator Minkyu Lee, which shows us what the characters would look like in a Disney animated film.
paginas y listas de ilustradores