Communication
Blockly is a web-based, graphical programming editor. Users can drag blocks together to build an application. No typing required.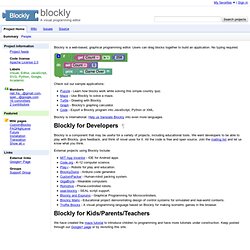 Broadcast Yourself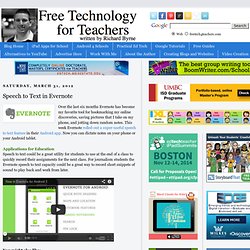 Speech to Text in Evernote
Over the last six months Evernote has become my favorite tool for bookmarking my online discoveries, saving pictures that I take on my phone, and jotting down random notes. This week Evernote rolled-out a super-useful speech to text feature in their Android app . Now you can dictate notes on your phone or your Android tablet. Applications for Education Speech to text could be a great utility for students to use at the end of a class to quickly record their assignments for the next class. For journalism students the Evernote speech to text capacity could be a great way to record short snippets of sound to play back and work from later.
Sorry, your username or password cannot be left blank Login with an existing account: Unfortunately, your passwords don't match Whoops!
Harkness App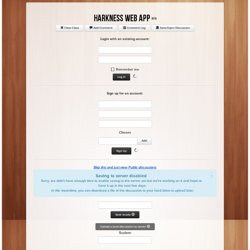 Harkness table
Students and instructor seated around a Harkness table The Harkness table is a large, oval table used in a style of teaching, The Harkness Method, wherein students sit at the table with their teachers, is in use at many American boarding schools and colleges. It encourages classes to be held in a discursive manner. Developed at Phillips Exeter Academy , [ 1 ] the method's name comes from the oil magnate and philanthropist Edward Harkness , a graduate of St. Paul's School (Concord, NH) who presented the school with a monetary gift in 1930. It is used in many states and has dramatically changed education.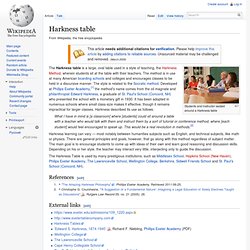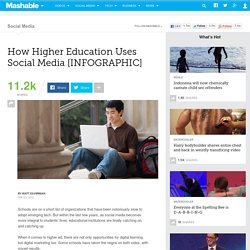 Schools are on a short list of organizations that have been notoriously slow to adopt emerging tech. But within the last few years, as social media becomes more integral to students' lives, educational institutions are finally catching on, and catching up. When it comes to higher ed, there are not only opportunities for digital learning, but digital marketing too.
Google Apps for Education comporte un grand nombre de fonctionnalités de sécurité critiques conçues spécialement pour vous garantir la sécurité et le contrôle de vos données. Vos données vous appartiennent , et les outils de Google Apps vous permettent de les contrôler, y compris de déterminer avec qui et comment vous voulez les partager. Notre réseau de centres de données offre un niveau de sécurité exceptionnel et garantit* un accès fiable à vos données, 24 heures sur 24, 7 jours sur 7 et 365 jours sur 365 (absolument sans interruption, même les années bissextiles).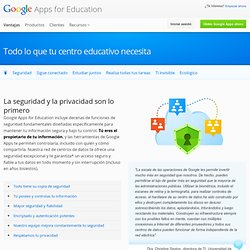 xlearn