Social Media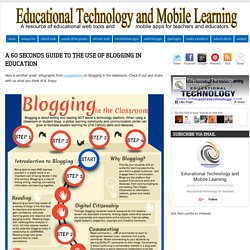 A few months ago Educational Technology and Mobile Learning posted a detailed guide on how Teachers can Use Blogging in Education. We are glad this post has received a wide interaction from your part.
Digital Tools Jody Strauch By A.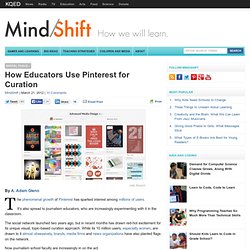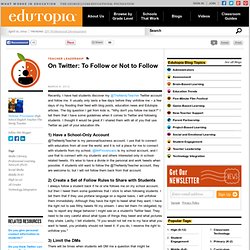 On Twitter: To Follow or Not to Follow
Recently, I have had students discover my @TheNerdyTeacher Twitter account and follow me. It usually only lasts a few days before they unfollow me -- a few days of my flooding their feed with blog posts, education news and Edutopia articles. The big question I get from kids is, "Why don't you follow me back?"
How One Response to a Reddit Query Became a Big Budget Flick | Underwire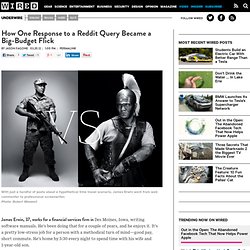 With just a handful of posts about a hypothetical time travel scenario, James Erwin went from web commenter to professional screenwriter.Photo: Robert Maxwell James Erwin, 37, works for a financial services firm in Des Moines, Iowa, writing software manuals. He's been doing that for a couple of years, and he enjoys it.
Crowd Sourced Twitter Guide For Teachers
This guide is specifically for teachers who are interested in finding out more about Twitter and even jumping in to the Twittersphere themselves. It is made up of a series of videos from teachers who use Twitter all the time, so it was 'crowd sourced.' Meaning people in the crowd each added a little until there was a whole. Pretty cool stuff really.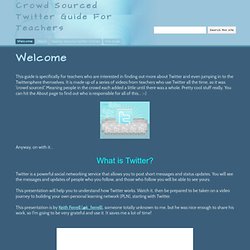 Culture Digital Tools Teaching Strategies Erin Scott A.P.