New Anth 316 Readings
Get flash to fully experience Pearltrees
Manataka American Indian Council by Susan Bates Most of us associate the holiday with happy Pilgrims and Indians sitting down to a big feast.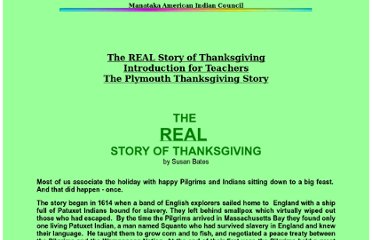 Massacre At Wounded Knee, 1890 O n the morning of December 29, 1890, the Sioux chief Big Foot and some 350 of his followers camped on the banks of Wounded Knee creek. Surrounding their camp was a force of U.S. troops charged with the responsibility of arresting Big Foot and disarming his warriors. The scene was tense. Trouble had been brewing for months. The once proud Sioux found their free-roaming life destroyed, the buffalo gone, themselves confined to reservations dependent on Indian Agents for their existence.
At the time of Columbus, California had the highest population density on the continent: circa 60 nations, 500 tribelets, 120 languages. Such variety and congestion of languages in such a small geographic area is only known in Sudan and New Guinea. One of the world's largest cities appeared in Southern California in (historically speaking) a very short period of time. The ancient race of ocean-faring sorcerers upon whose realm Los Angeles sprawls today, when their genocide was a bitter fact, left behind subtle emanations on this place of power which the invaders tapped into without even being aware of it. This might also be the reason that many of the other big cities on the continent appeared where they appeared – tapping into emanations already existing on ultra-ancient sites that for time immemorial had been places of power.
We-Wa, a Zuni two-spirit, weaving Native Americans have often held intersex, androgynous people, feminine males and masculine females in high respect. The most common term to define such persons today is to refer to them as "two-spirit" people, but in the past feminine males were sometimes referred to as "berdache" by early French explorers in North America, who adapted a Persian word "bardaj", meaning an intimate male friend.