Google Wallet - launching
Google Wallet Demonstration
Comment acheter une boisson avec Google Wallet | Blog Web
"Googling" mPayments Ignition? Why Google's Wallet May Be the Top Search Result
- Ask the Industry: Will Google Wallet ignite mobile payments? Share your thoughts here. Google's announcement today of its NFC-mobile payments scheme is, with a few exceptions, a real textbook case study in what you need to do if you want to ignite a new payments method. It's also a real study in contrast of the struggles that others, namely ISIS, have had in trying to pull something similar together.
G Wallet : Interesting solution to a problem that does not exist
The early contender for the all-hype-no-action award so far in 2011 has been mobile payments, and while it still won't be available until later this year, Google (NSDQ: GOOG) at least laid out a plausible plan Thursday for how we'll soon be able to buy overpriced smoothies with our phones. A key decision to integrate with Mastercard's existing wireless payment technology should help get the ball rolling, meaning we're about to find out whether this is something real people actually want to use or something the payments industry is dying for us to embrace. Google has traditionally operated with a go-big-or-don't-go-at-all strategy, and Thursday's event in New York was no different, with Google executives painting a picture of wireless NFC-based mobile payments on Android phones as the most significant shift in transactional history since coins gave way to paper money.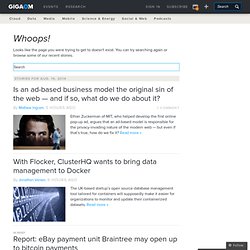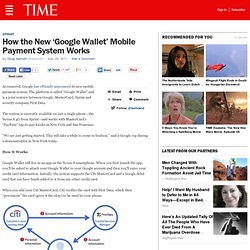 How the New 'Google Wallet' Mobile Payment System Works
As rumored, Google has officially announced its new mobile payment system. The platform is called "Google Wallet" and is a joint venture between Google, MasterCard, Sprint and security company First Data. The system is currently available on just a single phone—the Nexus S 4G from Sprint—and works with MasterCard's "PayPass" tap-to-pay kiosks in New York and San Francisco. "We are just getting started.
Google Announces 'Digital Wallet' - Digits
At Google's media event Thursday in New York City, the company unveiled Google Wallet, its mobile payment system, as well as more details about Google Offers. Mashable was at the event for the announcements. Here is a recap of what happened.
Google Reveals Mobile Payment System [Live Blog]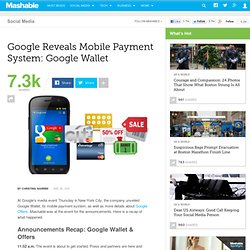 We're here at Google's massive New York City HQ (they own an entire block) for what Google was calling a "partner event" but everyone knew was really an "NFC event". Sure enough, Stephanie Tilenius, Google's VP of Commerce, has taken the stage to announce Google Wallet and Google Offers. Right off the bat, Tilenius wanted to make it clear that this would be an open platform.
Google Unveils Wallet And Offers: An Open Platform For Mobile Payments