Google Wallet - before lauching
NFC Alliances: Google + Mastercard + Citigroup
Movistar, Vodafone, Orange partner on NFC m-payments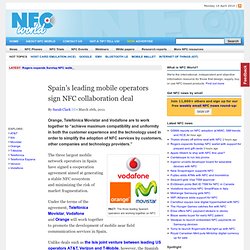 Orange, Telefónica Movistar and Vodafone are to work together to "achieve maximum compatibility and uniformity in both the customer experience and the technology used in order to simplify the adoption of NFC services by customers, other companies and technology providers." PACT: The three leading Spanish operators are working together on NFC
Spain's leading mobile operators sign NFC collaboration deal
In the Works: A Google Mobile Payment Service?
"You'll be able to walk in a store and do commerce," says Google's Eric Schmidt.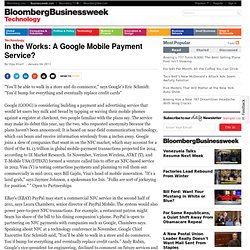 Google travaillerait sur un système de paiement mobile
Google Works on Mobile-Payment Service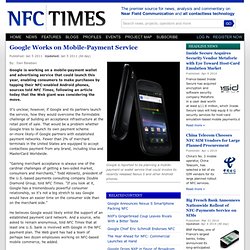 Google is working on a mobile-payment wallet and advertising service that could launch this year, enabling consumers to make purchases by tapping their NFC-enabled Android phones, sources told NFC Times, following an article today that the Web giant was considering the move. It's unclear, however, if Google and its partners launch the service, how they would overcome the formidable challenge of building an acceptance infrastructure at the retail point of sale. That would be a problem whether Google tries to launch its own payment scheme or–more likely–if Google partners with established payment networks.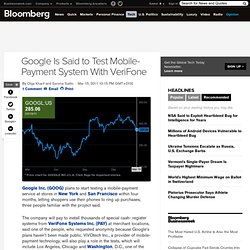 Google Is Said to Plan Payment Test in New York, San Francisco
Google Inc. (GOOG) plans to start testing a mobile-payment service at stores in New York and San Francisco within four months, letting shoppers use their phones to ring up purchases, three people familiar with the project said. The company will pay to install thousands of special cash- register systems from VeriFone Systems Inc.
Why Google isn't interested in NFC mobile payments