Fun stuff
Psychadellivision by ~Volcanic-Penguin on deviantART
Neon Rider
Pocket Game Demo
27 lessons I've learned in 27 years | Dreamin' the Life
MTFU - Man The Fuck Up
5 Things Nobody Tells You About Being Poor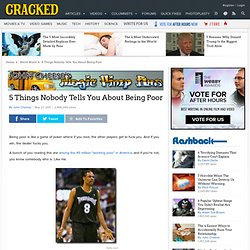 Being poor is like a game of poker where if you lose, the other players get to fuck you.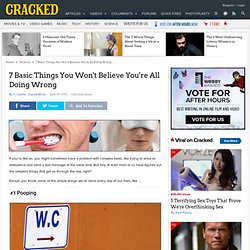 7 Basic Things You Won't Believe You're All Doing Wrong
If you're like us, you might sometimes have a problem with complex tasks, like trying to drive an ambulance and send a text message at the same time. But hey, at least most of us have figured out the simplest things that get us through the day, right?
Sleeping Couple Cartoon
oneword.com