Sketchbook
architect painter joshi
architect painter joshi
UK 2003
Rural Sketchers
Sketchbook By Scott Brundage
www.crayons.be
Doodlers Anonymous: The permanent home for spontaneous doodle art.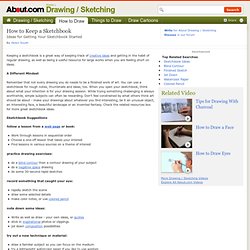 How to Keep A Sketchbook - Ideas for Getting Your Sketchbook Started
Keeping a sketchbook is a great way of keeping track of creative ideas and getting in the habit of regular drawing, as well as being a useful resource for large works when you are feeling short on ideas.
Sketchbooks are the artist's constant companion, repositories of our observation and thought.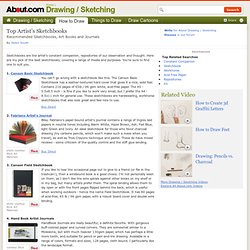 Sketchbooks - Choosing Artist's Sketchbooks
How to Keep a Sketchbook
LINKS to ARTISTS' SKETCHBOOKS ONLINE - PAGE 1
1000 Hours of Drawing (Taylor O) sketchbooks | sketch 1000 JOURNALS PROJECT (Someguy)
Sketchbook Secrets: 50 Beautiful Sketchbook Scans
The sketchbook is—to borrow a term from the new millenniums' popular discourse—an artist's BFF.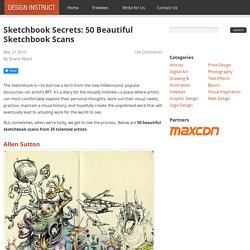 SKETCHBOOKS
- A P O L I T E W I N T E R -
See . Saw on the Behance Network
Sketchbook Dump 2003-2009 on the Behance Network
Galerie de gerard michel
Galerie de Don Low
'skine.art - Moleskine Art
Advertisement More than quick sketches and drawings, Moleskine art can encompass mixed media and even digital art.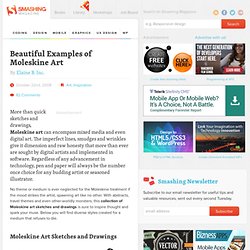 Moleskine Art
Beautiful Examples of Moleskine Art - Smashing Magazine