Sketchbook
architect painter joshi
architect painter joshi
UK 2003
Rural Sketchers
www.crayons.be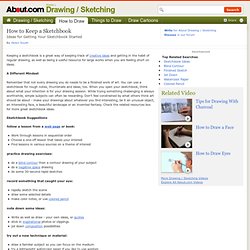 Keeping a sketchbook is a great way of keeping track of creative ideas and getting in the habit of regular drawing, as well as being a useful resource for large works when you are feeling short on ideas.
Sketchbooks are the artist's constant companion, repositories of our observation and thought.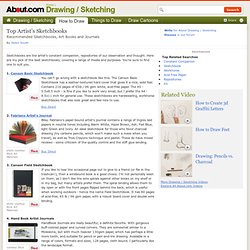 Sketchbooks - Choosing Artist's Sketchbooks
How to Keep a Sketchbook
How to Start a Sketchbook A sketchbook is great for perfecting your artistic skills and providing inspiration. Anybody can start one, and like art , there are...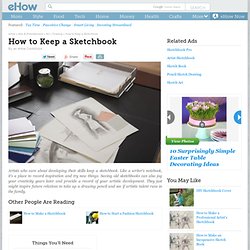 1000 Hours of Drawing (Taylor O) sketchbooks | sketch 1000 JOURNALS PROJECT (Someguy)
SKETCHBOOKS
- A P O L I T E W I N T E R -
Galerie de gerard michel
Galerie de Don Low
More than quick sketches and drawings, Moleskine art can encompass mixed media and even digital art. The imperfect lines, smudges and wrinkles give it dimension and raw honesty that more than ever are sought by digital artists and implemented in software.