Stumbleing John
Newest Items to make your life easier. | First World Living - StumbleUpon. NYC's Day and Night Combined in Stephen Wilkes Photography | DesignFloat Blog - StumbleUpon. For this Thursday we've made a series that captures a transitioning of day into night within a single photograph.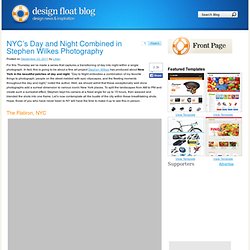 In fact, this is going to be about a fine art project Stephen Wilkes has produced about New York in the beautiful patches of day and night. "Day to Night embodies a combination of my favorite things to photograph; people on the street melded with epic cityscapes, and the fleeting moments throughout the day and night," noted the author. Well, we should admit that these exceptionally well done photographs add a surreal dimension to various iconic New York places. Trampoline Wall Tricks - That Video Site - StumbleUpon. 20 GIF Reactions to Real-Life Situations (9.26.11) | - StumbleUpon.
Here's a fresh round of animated GIFs that perfectly characterize how it feels when we encounter these everyday scenarios.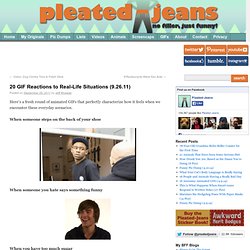 When someone steps on the back of your shoe When someone you hate says something funny. Absolutely Genius Ideas - StumbleUpon.
---