Photos no 2
nature-wallpaper-343.jpg (JPEG εικόνα, 1366x768 εικονοστοιχεία) - Σε κλίμακα (79%)
As part of our ongoing partnership with Feature Shoot, Beautiful/Decay is sharing Alison Zavos' article on Matthew Albanese. "DIY Paradise" was constructed from cotton, salt, cooked sugar, tin foil, feathers & canvas. My work involves the construction of small-scale meticulously detailed models using various materials and objects to create emotive landscapes. Every aspect from the construction to the lighting of the final model is painstakingly pre-planned using methods which force the viewers perspective when photographed from a specific angle. Using a mixture of photographic techniques such as scale, depth of field, white balance and lighting I am able to drastically alter the appearance of my materials.—Matthew Albanese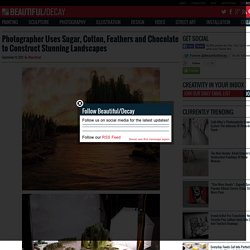 Colour or Black & White » Vanessa Day Photography
Wildlife and Warriors | David Lazar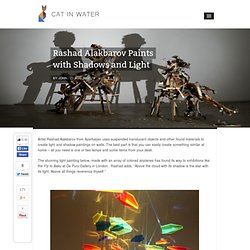 Artist Rashad Alakbarov from Azerbaijan uses suspended translucent objects and other found materials to create light and shadow paintings on walls. The best part is that you can easily create something similar at home – all you need is one or two lamps and some items from your desk. The stunning light painting below, made with an array of colored airplanes has found its way to exhibitions like the Fly to Baku at De Pury Gallery in London. Rashad adds, "Above the cloud with its shadow is the star with its light.
The diversity within South America is staggering, mountains, glaciers, deserts and waterfalls. It has them all. Over the course of six months I travelled down Chile, up Argentina, around Bolivia and through to Peru. What I saw and experienced along the way will live with me forever. As we arrived at a small village in Bolivia I spotted this group playing a game of football. The backdrop to their game was incredible and despite being at 5000m above sea-level, they were happily running about.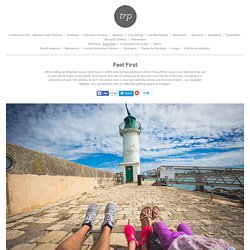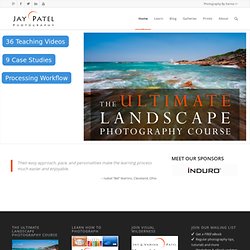 Their easy approach, pace, and personalities make the learning process much easier and enjoyable. Isabel "Bel" MartinsCleveland, Ohio I congratulate Jay and Varina on an excellent course. Naturally the most important element is the human and I am enjoying your philosophy, meticulous attention to detail, and words of wisdom learned sometimes the hard way. You are giving us wonderful and very effective advice and recommendations for equipment use and photographic technique. StephenHancock, New Hampshire
This is the beginning of the end by Amnon Eichelberg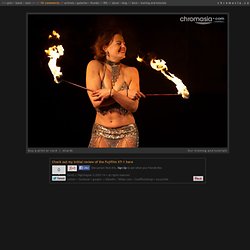 heat the streets #1"
This is the first of two, maybe three shots from tonight's Heat the Streets event in Blackpool. Libby and I took the kids down to see the various displays, which were all the more impressive as a) they were outdoors, and b) the temperature was around 1°C – i.e. not the sort of weather to be performing with hardly any clothes on. Though, that said, the woman in tonight's shot is practically fully clothed in comparison to one of the others I'm going to put up ;-)
Фотогалерия с пейзажна фотография на Евгени Динев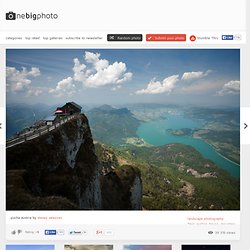 Random photo Submit your photo Stumble Thru
» pucha austria
33783829521939715735.jpg (JPEG εικόνα, 2000x1334 εικονοστοιχεία) - Σε κλίμακα (45%)
1246739287exvwuct.jpg (JPEG εικόνα, 735x751 εικονοστοιχεία) - Σε κλίμακα (80%)
romo0610.jpeg (JPEG εικόνα, 576x384 εικονοστοιχεία)
UpperCathredalLake_Pano_resize.jpg (JPEG εικόνα, 2582x568 εικονοστοιχεία) - Σε κλίμακα (52%)
SanDiego-CoastlineSunset_01.jpg (JPEG εικόνα, 1024x768 εικονοστοιχεία) - Σε κλίμακα (79%)