Wordpress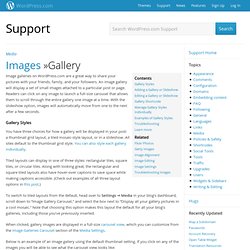 Gallery « Support — WordPress.com
Image galleries on WordPress.com are a great way to share your pictures with your friends, family, and your followers. An image gallery will display a set of small images attached to a particular post or page. Readers can click on any image to launch a full-size carousel that allows them to scroll through the entire gallery one image at a time.
If you're planning to break into the world of WordPress development, it makes sense to set up a dedicated development environment — and one of the best ways to do it is with a virtual machine. I prefer VMs to my Mac's built-in server or servers like MAMP because you can run them only when you need them, pack them away when you're done, set up as many different ones as you need, and share them with friends and co-workers with ease. And if you're new to web server administration, setting up and maintaining a Linux VM is the perfect beginner project to practice your skills.
How To Build a Speedy WordPress Sandbox VM » Web Tech » SitePoint Blogs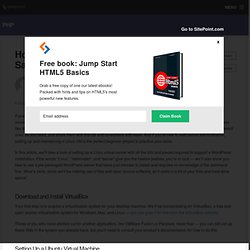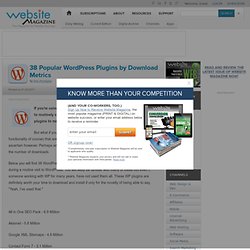 38 Popular WordPress Plugins by Download Metrics
advertisement
Web Design Portfolio | www.reflectingthedesigner.com
Conditional Tags Languages: English • Français • Italiano • 日本語 • Türkçe • Português do Brasil • 中文(简体) • (Add your language)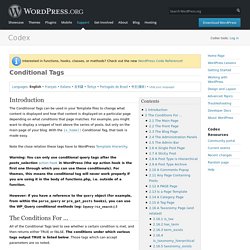 Tools Of The Trade | www.reflectingthedesigner.com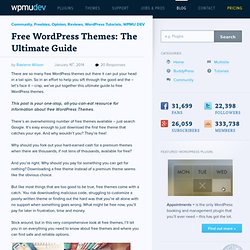 Update #1: I have written a post about where you can find free WordPress themes. So once you get to the end of this and are suitably concerned you can check it out for some great places to find your themes. Update #2: This post was originally written in 2011 but has been resurfaced due to its relevance and popularity within the community.