Collaboration
Google Wave Preview. As we announced in August 2010, we are not continuing active development of Google Wave as a stand-alone product.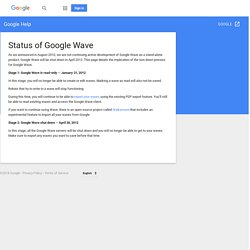 Google Wave will be shut down in April 2012. This page details the implication of the turn down process for Google Wave. 90-9-1. Close Sean founded Ant's Eye View's Austin practice, where he launched special practices, developed business and oversaw project delivery.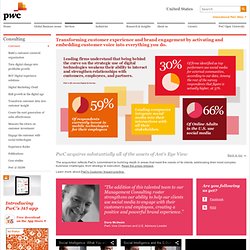 He has worked extensively in marketing operations, brand management, customer service, product development, strategy, process design and measurement projects. Before Ant's Eye View, Sean worked with Dell and pioneered a Social Media Model to improve global brand health, customer service models, and Dell's overall culture. Email Versus Wiki Collaboration Graphic a Big Hit. Warum in vielen Unternehmen effektives Wissensmanagement nicht f.
---