Collaboration
As we announced in August 2010, we are not continuing active development of Google Wave as a stand-alone product. Google Wave will be shut down in April 2012. This page details the implication of the turn down process for Google Wave.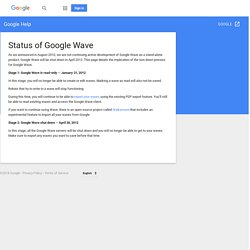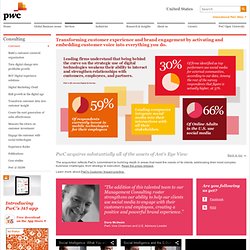 close Sean founded Ant's Eye View's Austin practice, where he launched special practices, developed business and oversaw project delivery. He has worked extensively in marketing operations, brand management, customer service, product development, strategy, process design and measurement projects. Before Ant's Eye View, Sean worked with Dell and pioneered a Social Media Model to improve global brand health, customer service models, and Dell's overall culture.
Intellipedia is a wiki launched by the Office of the Director of National Intelligence. It is used by all 16 U.S. intelligence agencies and other national security-related organizations, such as combatant commands. Three versions exist on each of the networks by classification: Top Secret (JWICS), Secret (SIPRNet), and Sensitive but Unclassified (Intelink-U/NIPRNet). Unlike Wikipedia, all edits are attributable. It was launched with the intent of helping the entire Intelligence Community share information, collaborate, and integrate their knowledge dynamically into issue-based articles – essentially becoming a "community of analysts." It has grown tremendously since I began using the tool in November 2006.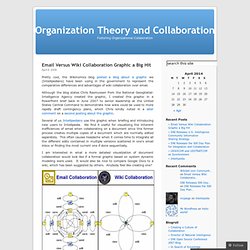 Email Versus Wiki Collaboration Graphic a Big Hit
Warum in vielen Unternehmen effektives Wissensmanagement nicht f