Seminar
How To Market Yourself As A Speaker. Many people say they would like to do more public speaking.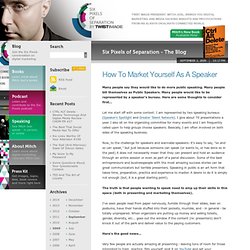 Many people bill themselves as Public Speakers. Many people would like to be represented by a speaker's bureau. So Your Client Says They Want To Get On Twitter… Twitter.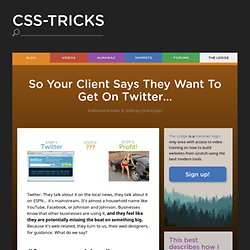 They talk about it on the local news, they talk about it on ESPN... it's mainstream. It's almost a household name like YouTube, Facebook, or Johnson and Johnson. Businesses know that other businesses are using it, and they feel like they are potentially missing the boat on something big. Because it's web related, they turn to us, their web designers, for guidance. What do we say? Social Networking in Plain English. Portland Business Journal: Succeeding Today. Twistori. Tweet, Tweet, a Marketing Feast - Funny Twitter Comic | Ranked Hard - Funny SEO Comic Strips - SEO Comics & SEO Humor. 3 Must-Haves for a Successful Twitter Workshop Stella Tran at Wordpress.com. The 5 Big Myths Of Social Media. As a consultant working with many brands on social media strategy and efforts, I hear a lot of perceptions about social media.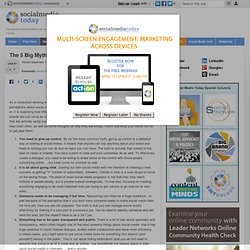 Extended out to the conferences that I attend and sometimes speak at, it is surprising how often I hear the same myths about social media. These are not things that brands are just using as reasons to not engage ... they often come from brands and marketing teams that are actively using social media as well. The following is a selection of some of the myths that I hear most often, as well as some thoughts on why they are simply myths and what your brand can do to get past them:You need to give up control. By far the most common myth, giving up control is a defeatist way of looking at social media. Social Media Business Course | UKNetWeb. We are pleased to announce that the prize for the best homework set at the first Social Media Taster Course goes to Faye Treffry of Poppy Treffry.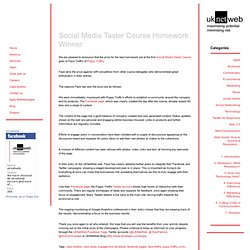 Faye wins the prize against stiff competition from other course delegates who demonstrated great enthusiasm in their entries. The reasons Faye has won the prize are as follows:
---