Funny
Famous Movie Quotes as if Spoken by a Proper Englishman &124; Slacktory &124; The only site on the internet. - StumbleUpon. Salutations, internet ne'erdowells.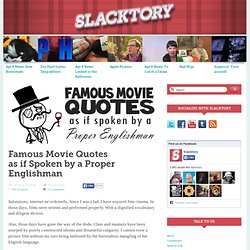 Since I was a lad, I have enjoyed fine cinema. In those days, films were written and performed properly. An Online Graphic Novel by Daniel Lieske - Chapter 1 - The Last Day Of School - StumbleUpon. Production Team Written & Illustrated by Daniel Lieske ► edited by Gary Keleghan Dave Baxter German translation by Daniel Lieske Cristina Costas Rodriguez Spanish translation by Cristina Costas Rodriguez Jaime Solis.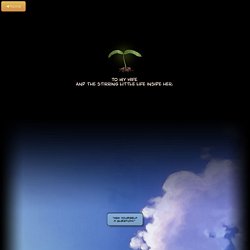 Steve Smith - StumbleUpon. - StumbleUpon. When Keeping it Real Goes Wrong - Vernon Franklin - Chappelles Show - Video Clip | Comedy Central - StumbleUpon. Like a BUS! Video. Vinnie. The most awesome story i ever heard Funny Pictures Add Funny - StumbleUpon. 'My First Hardcore Song' by 8yr old Juliet.
---