General
CHINAYOUREN
September 7, 2012 An insider's response to Michael Ardaiolo's "Cultural Voyeurism" article on EnjoyShanghai discussing the similarities and differences between the two China blogs. August 25, 2011 Fu Ying, China's Vice Minister of Foreign Affairs, in an interview with Germany's Der Spiegel.
china/divide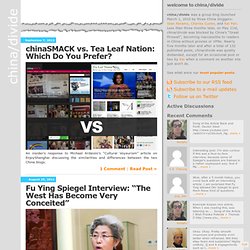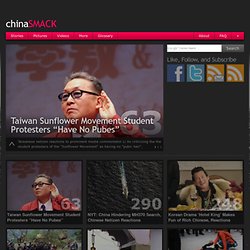 Two hacked to death in fight between two groups of Chinese people in Guangdong who used the toilets at the same time and didn't like the look of each other. English translation of a 1976 graphic novel of a Red Guard little girl reporting her grandfather to authorities as a Soviet spy, with Chinese netizen reactions. Chinese netizen reactions to a funny diagram (Doghouse Diaries "Bed Cartography") showing how pillows and space on a bed is divided between husband and wife. Photos of Chinese passengers asleep in awkward positions on the L199 train (Hangzhou to Guiyang), heading home for the Chinese New Year/Spring Festival holiday.
From the Wall Street Journal: BEIJING—An official from China's new Internet regulator defended the... Read more » The AFP writes that China's ambassador to Norway demanded apology for Liu Xiaobo's Nobel Peace...
China Elections and Governance
China Mike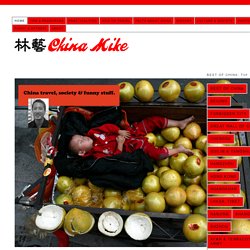 There's no shortage of China travel sites out there. But I've always found them too be too boring and sterile. Instead, I want to give an uncensored look into modern China, warts and all. Is China safe to travel?
ChinaGeeks
Carried Off: Abduction, Adoption, and Two Families' Search for Answers I've written a long feature piece for the Asia Society's blog ChinaFile about abduction and adoption in China and how it relates to the US. Here's the first paragraph; you can read the rest here. In March 2011, Rose Candis had the worst lunch...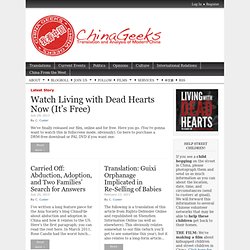 Nedostup, Rebecca. Superstitious Regimes: Religion and the Politics of Chinese Modernity. Cambridge, Mass.: Harvard University Asia Center, 2009. xiv, 459 pp. $45.00 (cloth). By Stefania Travagnin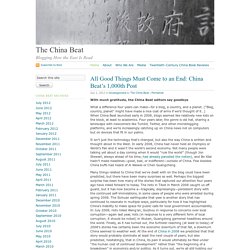 CNReviews