Pricing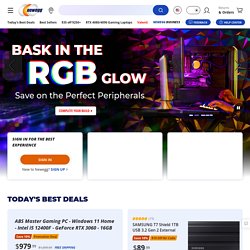 How do I find out the price?Add it to your shopping cartGo to checkout, the price will be listed in the Order SummaryYou can remove the product from your order by clicking the "Edit Shopping Cart" buttonTo keep it, click the "Submit Order" buttonWhy can't we show you details of this product? Some manufacturers place restrictions on how details of their products may be communicated. Why can't we show you details of this product?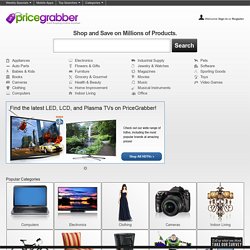 Welcome Sign in or Register Shop and Save on Millions of Products. PrevNext Popular Categories See All Categories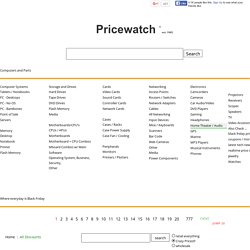 Pricewatch ® est. 1995 Street Price Search Engine Compare millions of prices from the most trusted stores and auctions! Computers and Parts Computer Systems Memory
Must Have Trends Electrohome Portable Karaoke CD+G/MP3G Player Speaker System with 3.5" Screen, USB and MP3 Input from 300123BSS - Kichler Lighting - Richland - 42 Ceiling Fan - Richland Until We Meet Again Journey Pendant Necklace Fretwork Armchair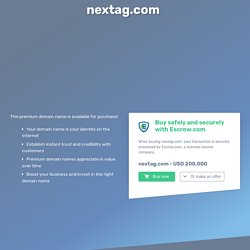 StreetPrices
welcome to Red Book
Access and disseminate crucial information anytime through the user portal with easy data feed upload and integration via FTP or API Maximize your brand's impact and outreach by providing real-time accessibility across multiple platforms, such as mobile and Facebook Increase your conversion rate with real-time intelligence that helps you track and understand your customers' buying behavior. Power your Where-to-Buy and channel strategy with accurate, real-time data provided by Pricespider's proprietary crawling technology. Shift your online sales and marketing efforts into high gear with the most comprehensive e-commerce tools in the industry.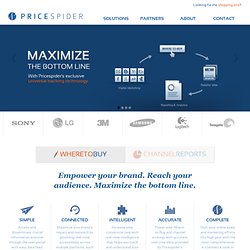 Compare Prices, Read Reviews, and Find the Best Deals - PriceSpider.com
Boddit.com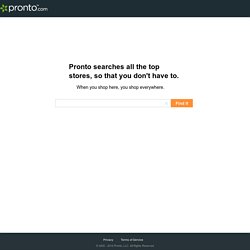 Canon T3i Canon EOS Rebel T3i Kit With the DIGIC 4 Image Processor, 18.0 Megapixel CMOS Image Sensor, 3.0" LCD screen and HD Movie Mode, this camera ensures peak quality picture and video. http://ad.doubleclick.net/adj/pgmnt.1715/cbr1715;tile=1;pos=txt;sz=1x1;ord=466843327821273488? Graco Nautilus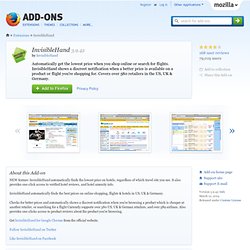 ADD-ON PRIVACY POLICY AND TERMS OF USEThe InvisibleHand browser add-on (the "Add-on") is brought to you by the InvisibleHand Software Ltd ("IHS"). This Policy and terms of use (the "Policy") helps you to understand what information we collect from you when you use the Add-on and how we use that information. It also includes some terms relating to the permitted uses of the Add-on. By downloading the Add-on you confirm that you have read and agree to the terms of this Policy. WHAT INFORMATION DO WE COLLECT?When you use your browser to search for products on certain websites, the Add-on enables your browser automatically to check other similar sites to see if other retailers are offering the same product at a lower price.
InvisibleHand
myTriggers.com
PriceSCAN.com, Inc. is a consumer and financial data technology company