Blog Creation and Design
How To Create Your Own Custom WordPress Theme. Follow this overview of the build process to create your own custom WordPress theme.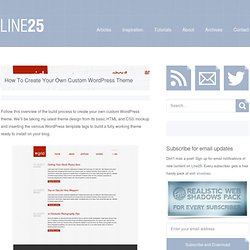 We'll be taking my latest theme design from its basic HTML and CSS mockup and inserting the various WordPress template tags to build a fully working theme ready to install on your blog. Long time readers may remember the build process of the LoveGrid concept where we designed and finished off the mockup as a static HTML and CSS page. Instablogs Community - Everyone has a viewpoint.
Tips and Tutorials. Host. WriteToMyBlog - Free Web Word Processor for your Blog. Performancing. Scribefire: Fire up your blogging. WordPress Widgets « Automattic. Automattic has created a number of widgets for WordPress users.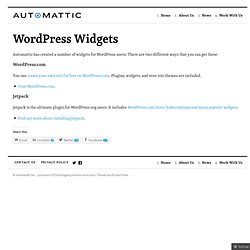 There are two different ways that you can get these: WordPress.com You can create your own site for free on WordPress.com. Plugins, widgets, and over 200 themes are included. Search. Explore. Experience – Apture. Zemanta. Add related posts and related images to your blog.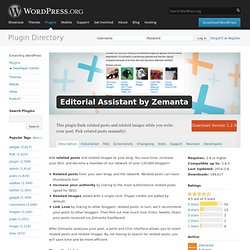 You save time, increase your SEO, and become a member of our network of over 120,000 bloggers! Related posts from your own blogs and the network. Related posts can have thumbnails too! MyBlogLog. AddThis - The #1 Bookmarking & Sharing Service. Discover your community - DISQUS. Blog Catalog / The best blogs of all time. Weblog Tools Collection. Bloglines. FeedBurner. WPCandy | A blog all about WordPress. Yes, we're a bit meta. All widgets for Netvibes, Mac OS X, Google, Windows Vista.
Online Copywriting and Content Marketing Strategies. Blog Smarter.
---