Photos
Twitter intègre désormais les images interactives dans vos tweets !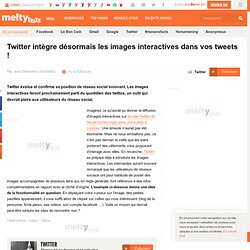 Par Jean-Sébastien (Scotceltic)
Photo PowerPoint Template is a free photo frame PowerPoint template slide for presentations in Microsoft PowerPoint. This free photo PPT template contains a blue style and photo frame like in Polaroid pictures or Instagram.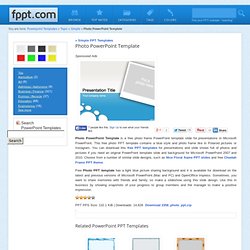 Photo PowerPoint Template | Free Powerpoint Templates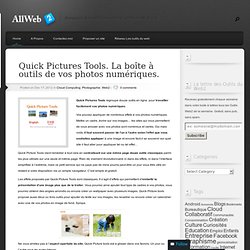 Quick Pictures Tools. La boîte à outils de vos photos numériques
Quick Pictures Tools regroupe douze outils en ligne pour travailler facilement vos photos numériques. Vos pouvez appliquer de nombreux effets à vos photos numériques.
Voir les photos Twitter à la maniere de Pinterest
Twitpic announced the release of its own iPhone app today, complete with a photo editor and filters.
Twitpic Releases its Own iPhone App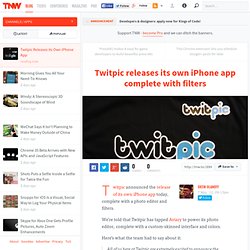 Twitter : suivre les nouvelles photos avec Twimfeed | formation 2.0
Twimfeed - Afficher les photos postées de vos amis sur Twitter | Freewares
The Twitter Pics Engine Apparently, there's about a million pictures uploaded onto Twitter every day. This is your fun filled Monday Bank Holiday fact, folks, so cherish it to your hearts.
Twicsy
Search Twitter Pictures | Thudit | Filter Twitter Pictures on Twitter | Real Time Twitter Image Search
Share photos and videos on Twitter