Édition de textes
Quark DesignPad : une apps de conception de documents graphiques gratuite sur iPad - iPad, iPad Mini, iPad 2 en France avec VIPad.fr, le blog iPad
Quand on pense qu'à une époque certains doutaient de la capacité de l'iPad à être utilisé pour de la production, le cantonnant à de la consommation de média ...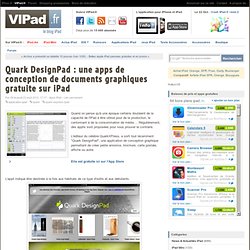 Dragon Naturally Speaking 12 - Creating Text (Windows 8)
ZenPen est un éditeur de texte libre et simplifié en ligne.
ZenPen, éditeur de texte libre en ligne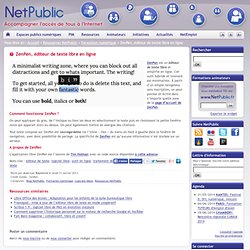 Free Editor - A Free Full Featured File Editor
Free Editor
Sometimes it happens that we would come across a chunk of text somewhere online that we want to copy only to realize that it is part of an image and has to be typed down instead.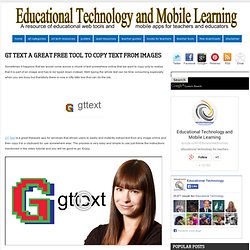 GT Text A Great Free Tool to Copy Text from Images
In the research of algorithms that extract text from color images a set of files with the exact location of the text is needed to avoid inefficient and tedious visual checks of the results. This Ground Truth information saves enormous time and gives accuracy.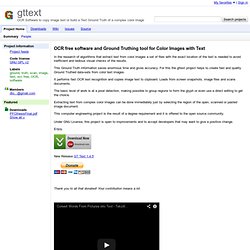 Bienvenue sur notre page LaTeX.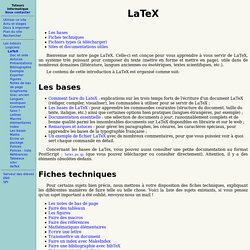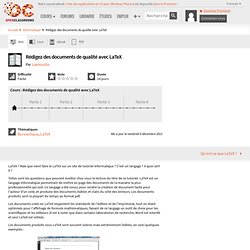 LaTeX ? Mais que vient faire le LaTeX sur un site de tutoriel informatique ? C'est un langage ?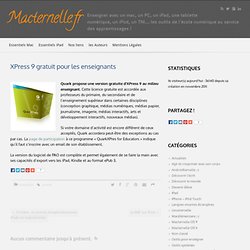 XPress 9 gratuit pour les enseignants
Quark propose une version gratuite d'XPress 9 au milieu enseignant.
Écrire à l'envers, juste ça! ;) by jocegermain Feb 1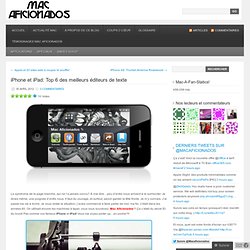 i 9 Votes
iPhone et iPad: Top 6 des meilleurs éditeurs de texte « Mac Aficionados
Recommander cette page à un(e) ami(e)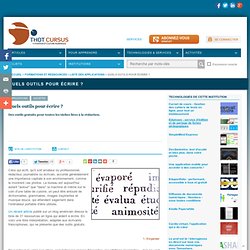 'PlainText' App – Technology Enhanced Learning Blog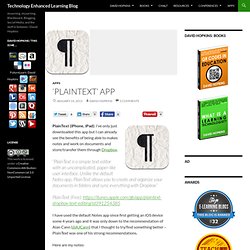 PlainText (iPhone, iPad): I've only just downloaded this app but I can already see the benefits of being able to makes notes and work on documents and store/transfer them through Dropbox. "PlainText is a simple text editor with an uncomplicated, paper-like user interface. Unlike the default Notes app, PlainText allows you to create and organize your documents in folders and sync everything with Dropbox"PlainText (Free): https://itunes.apple.com/gb/app/plaintext-dropbox-text-editing/id391254385
Médialexie: la clef USB du succès | Yves Therrien | Techno
Avec Médialexie, c'est un tout autre monde. La clef du succès est en fait une clef USB qui contient tout ce qu'il faut pour qu'une personne souffrant de dyslexie, de dysorthographie ou d'un autre trouble du langage puisse se prendre en main pour écrire correctement. Depuis cinq ans qu'il dirige la branche canadienne de Médialexie, Éric Massicotte fait des pieds et des mains pour proposer sa suite de logiciels aux écoles secondaires et dans les cégeps où des élèves ont des problèmes d'apprentissage de la langue française.
I Love Free SoftwareCopy Webpage Content Without Formatting With PureText
PureText is a free application to copy and paste the content from any web page as simple text into some other application without formatting. This kind of copy and paste is like copying and pasting only the pure text without all the formatting applied to it, and that's why the name given to the application as PureText.
Logiciel gratuit Calligra Suite 2013 Licence gratuite - Multi OS - Suite Office + Suite Artistique
Logiciel gratuit Calligra Suite 2013 Licence gratuite - Multi OS - Suite Office + Suite Artistique
PrincipesTdt