Articulate
101 essential free fonts for web designers. Every designer knows that free fonts are a godsend when working on a project, but truly valuable free fonts can be tough to find.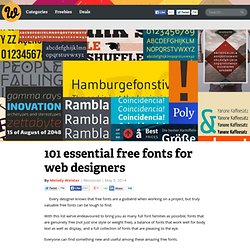 With this list we've endeavoured to bring you as many full font families as possible; fonts that are genuinely free (not just one style or weight free), a balance of fonts that work well for body text as well as display, and a full collection of fonts that are pleasing to the eye. Everyone can find something new and useful among these amazing free fonts. Mlearning : Ideas for making interactive... E-Learning Video Quiz: Articulate Storyline. Interactive Video Quiz This is a simple example to showcase some ideas for creating e-learning video quizzes in Articulate Storyline.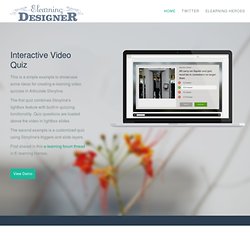 The first quiz combines Storyline's lightbox feature with built-in quizzing functionality. Quiz questions are loaded above the video in lightbox slides. The second example is a customized quiz using Storyline's triggers and slide layers. First shared in this e-learning forum thread in E-learning Heroes. Powerpoint.
10 Awesome Tips For Beginner Photographers. Everyone loves photography but most of the people are afraid to try it as they think it is really tough and technical — which is obvious not true.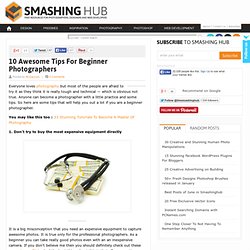 Anyone can become a photographer with a little practice and some tips. So here are some tips that will help you out a lot if you are a beginner photographer. You may like this too : 33 Stunning Tutorials To Become A Master Of Photography. Chalk Font Examples to Improve Your Design. Many designers ask about the best fonts to use in their artwork, and how to choose the most suitable font type for their design.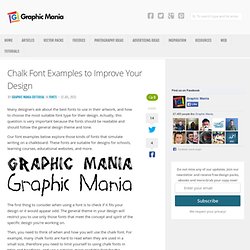 Actually, this question is very important because the fonts should be readable and should follow the general design theme and tone. Our font examples below explore those kinds of fonts that simulate writing on a chalkboard. These fonts are suitable for designs for schools, learning courses, educational websites, and more. Colors. How to create Interactive Screenshots in #Articulate Studio #Presenter #eLearning. Weekly Recap: Learn New E-Learning Techniques with Help from the Articulate Community. Mlearning : I really like this free font:... Free Font Elsie by Alejandro Inler. This license can also be found at this permalink: Copyright (c) 2010-2012, Alejandro Inler (alejandroinler@gmail.com), with Reserved Font Name 'Elsie' This Font Software is licensed under the SIL Open Font License, Version 1.1.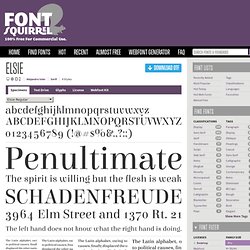 This license is copied below, and is also available with a FAQ at: —————————————————————————————- SIL OPEN FONT LICENSE Version 1.1 - 26 February 2007—————————————————————————————- PREAMBLE The goals of the Open Font License (OFL) are to stimulate worldwide development of collaborative font projects, to support the font creation efforts of academic and linguistic communities, and to provide a free and open framework in which fonts may be shared and improved in partnership with others. Articulate : Here are 3 Getting Started... 3 Getting Started Things You Should Know in Presenter '09. Feb282013 One of the reasons e-learning designers love Articulate Presenter '09 so much is that it's really easy to use.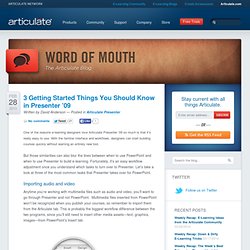 With the familiar interface and workflows, designers can start building courses quickly without learning an entirely new tool. But those similarities can also blur the lines between when to use PowerPoint and when to use Presenter to build e-learning. Fortunately, it's an easy workflow adjustment once you understand which tasks to turn over to Presenter. 21 Ways To Get Visual Ideas.
Sharebar When you're stuck, in a rut or brain drained, it's hard to be creative on demand.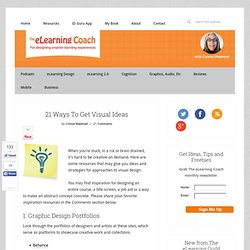 Here are some resources that may give you ideas and strategies for approaches to visual design. You may find inspiration for designing an entire course, a title screen, a job aid or a way to make an abstract concept concrete. Seriouslearning: Internet Exporer 10 #Screenr login issue solved using compatibility view. #elearning #articulate. Bookshelf. 149 Free Paper Textures and Backgrounds. EmailEmail It has been a long time since we posted any free design resources, so it's time for another freebies collection!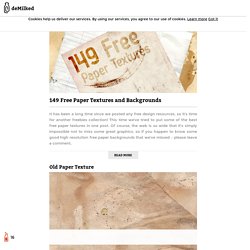 This time we've tried to put some of the best free paper textures in one post. Of course, the web is so wide that it's simply impossible not to miss some great graphics, so if you happen to know some good high resolution free paper backgrounds that we've missed – please leave a comment. So here you are, 149 high resolution free graphics including vintage, grunge, torn, stained, notebook, lined, wrinkled and old paper textures. 70+ Free Icon Sets You Should Have in Your Bookmarks. Editor's Note: This is a contributed post by Pavlushka, the author of CrazyPixels web design blog.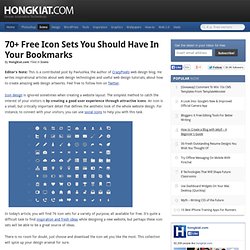 He writes inspirational articles about web design technologies and useful web design tutorials, about how to create amazing web design artworks. Feel free to follow him on Twitter. 10 top colour resources | Colour. Colour is an integral element of design.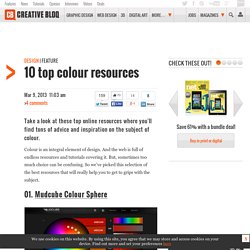 And the web is full of endless resources and tutorials covering it. But, sometimes too much choice can be confusing. So we've picked this selection of the best resources that will really help you to get to grips with the subject. 01. The Truth About Rapid E-Learning. Rapid elearning tools generally fall into one of two groups: freeform and form-based authoring. PowerPoint-to-Flash publishing is freeform. You start with a blank slide and then build your structure and interactivity.
And the other type of tool is form-based where the application has a pre-designed structure and the developer only needs to add content like text, narration, and multimedia. Various Ribbon Shapes For Use In Your Courses. I was working on a project in Storyline today and wanted to insert a simple ribbon banner shape. I looked under shapes and couldn't find one pre-made.
I pondered creating one in Adobe Illustrator as a .PNG file (with transparent background) but then I wouldn't be able to quickly change the color of the ribbon in my .story file without going into the other application, making the color change, saving, and then updating the image in Storyline. Using Articulate Storyline with Wordpress LMS Rapid E-Learning Templates. In my previous blog post, I did a quick review of the new WordPress LMS Plug-in by LearnDash. One of the reasons I was so interested in investigating this new LMS option, was that I was curious to see if it would be a good low cost solution for hosting courses created with Articulate Storyline. Over the past few weeks, I've been experimenting with the "One Click Upload for Articulate Storyline" extension that is available in the LearnDash library. In this post, I'll cover the basics of using the plug-in to help you get started using Storyline content in your Wordpess LMS installation.
Overview: Out of the box, the WordPress LMS plug-in does not support Articulate Storyline content. In order to enable this functionality, you must first complete some configurations in your WordPress Dashboard. CharlesZoffuto: How to add a Google form as a survey to your #Articulate Presenter course. OnEnterFrame: #Articulate Storyline and Google Doc. Support - Storyline PDF user manual. Click here to download a PDF user manual (50 MB) for Articulate Storyline. It contains the Storyline tutorials found in E-Learning Heroes. To view the video screencasts in the PDF manual, you'll need to have Adobe Reader 9 or later installed and an active Internet connection. 50 Interesting things you can do in your online courses « Rose Colored Glasses.
Références
5 Reasons why you should join the Articulate Community if you are in eLearning | The Mobile Learning Revolution Blog. How to Choose Between Captivate and Storyline. Rapidelearningtemplates. 55 Free Adobe Captivate 6 Video Tutorials. Outils. Skins. Storyline.
---