Photo
? ? ? T H E R A I N B O W M O N K E Y ? ? ?
Ruven Afanador Photography
Mário Daloia
James Dick
Ad Mashup
IF . Flickr
Sergio Mora
Ad!dict Labfile
JUMP Management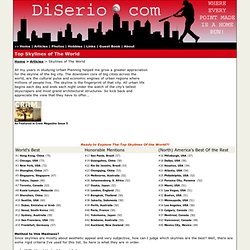 Home > Articles > Skylines of The World Ready to Explore The Top Skylines Of the World?! Method to this Madness? Since skylines are mostly about aesthetic appeal and very subjective, how can I judge which skylines are the best? Well, there are some rigid criteria I've used for this list. So here is what they are in order.
15 Best Skylines in the World
big heads
big heads. © 2004 Jamie Zawinski <jwz@jwz.org>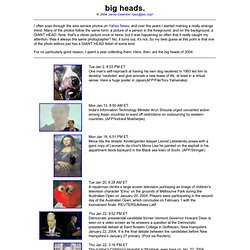 Freudenthal Verhagen
New Photographers 2006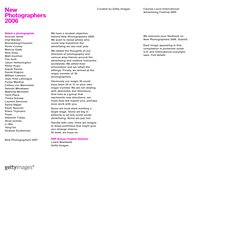 We have a modest objective behind New Photographers 2006. We want to reveal artists who could help transform the advertising we see next year. We raided the thoughts of our directors of photography and various wise friends around the advertising and creative industries worldwide. We sifted their information and we sifted the siftings. Finally, we arrived at the magic number of 30 photographers.
@radical.media
mayumi
JAPAN-PHOTO-ARCHIV
Kleptography
Celyn / Kew Gardens Grow Wild Campaign Celyn worked with Kew Gardens again on their £10.5m Grow Wild Scheme to bring people and communities together to sow, grow and support UK native wild flowers. The Grow Wild Scheme encourages … Read more about 'Celyn / Kew Gardens Grow Wild Campaign'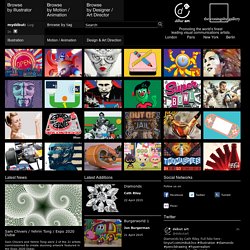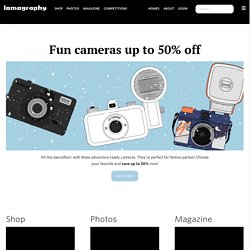 Lomography has a Shop – you can get anything analogue: Cameras, Films, Accessories and Fashion Are you an analogue photographer who likes to shop offline? Visit one of our Lomography Gallery Stores in Hong Kong, London East, London West, New York, Paris Marais, Paris Lafayette, Singapore & Tokyo and Embassy Stores in Amsterdam, Antwerp, Bangkok, Barcelona, Beijing Chaoyang, Chicago, Berlin, Bratislava, Budapest, Buenos Aires, Guangzhou, Istanbul, Jakarta, Johannesburg, Lima, Lisbon, Madrid Argensola, Monterrey, Porto, Puebla, Santiago, Seoul, Shanghai, Taichung, Taipei, Tehran & Vienna
Nathan Perkel Photography
Beauty Without Irony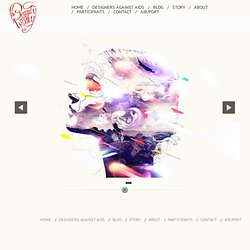 Mission Statement Beauty Without Irony When was the last time your breath was taken away by some amazing sight or sound? When you felt gooseflesh creeping all the way up your arms and tears filling your eyes just because something was so unbelievably beautiful? And after that, what happened? Could you admit the feeling to yourself and -heaven forbid- to others as well?
FIFTY ONE Fine Art Photography
4 0 h . n e t [ portalizinho bonitinho de fotos diárias ]