Security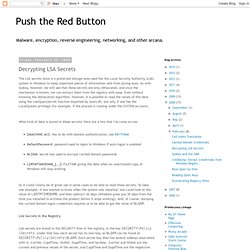 Decrypting LSA Secrets
The LSA secrets store is a protected storage area used the the Local Security Authority (LSA) system in Windows to keep important pieces of information safe from prying eyes. As with Syskey, however, we will see that these secrets are only obfuscated, and once the mechanism is known, we can extract them from the registry with ease. Even without knowing the obfuscation algorithm, however, it is possible to read the values of this data using the LsarQuerySecret function exported by lsasrv.dll, but only if one has the LocalSystem privilege (for example, if the process is running under the SYSTEM account).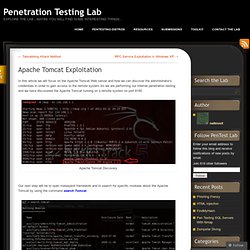 Apache Tomcat Exploitation
In this article we will focus on the Apache Tomcat Web server and how we can discover the administrator's credentials in order to gain access to the remote system.So we are performing our internal penetration testing and we have discovered the Apache Tomcat running on a remote system on port 8180.
Capturing NTLM Hashes Like Pokemon!
Exploits and Code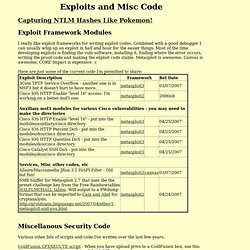 From SkullSecurity Password dictionaries These are dictionaries that come with tools/worms/etc, designed for cracking passwords. As far as I know, I'm not breaking any licensing agreements by mirroring them with credit; if you don't want me to host one of these files, let me know and I'll remove it.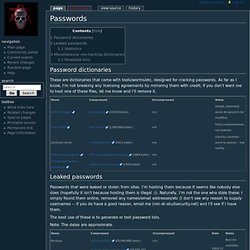 Passwords - SkullSecurity
[LAFKON] - A movie about Trusted Computing.
In this blog post you will learn about entropy within the domain of information theory.
On Information Entropy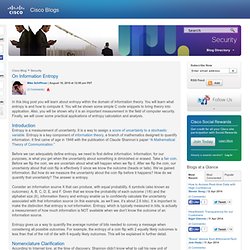 1337day Inj3ct0r Exploit Database : vulnerability : 0day : shellcode by Inj3ct0r Team
ettercap