Funny things
Kathy MacLeod
#SOYEAHDUH
So call me maybe!
Rachel O'Hara (rachelohara1216) on Twitter
Born Asian
#whenatbrown
The Time I Studied Abroad
#whatshouldwecallmedschool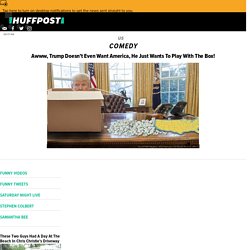 Taylor Hill via Getty Images If a network chose to place a woman behind the desk of a late night show, there would be an opportunity to do something both historic and radical -- suggest that the voice of a female comedian is as relevant as that of her male counterpart. No, the reason I liked Gravity is because it was short. The entire movie clocks in at 85 minutes. I pressed the "play" button on my DVD remote.