Digital Citizenship
Get flash to fully experience Pearltrees
An elementary school in our district recently got 30 iPads and asked for some advice implementing them with students and teachers. In addition to suggesting some starter apps, I recommended that we have conversations with kids around the appropriate use of these devices. While almost every child has used an iPad, iPod Touch, or iPhone, the exciting learning opportunities these mobile, Internet-connected, media creation devices create also open the door to new challenges. Cyberbullying or inappropriate web publishing happens more through the camera than regular computer use does; the mobility of the device combined with the reality that multiple users are using the device with no personalized, password-protected, network-tracked accounts makes it more challenging to keep track of who is doing what with the device or that the device itself is safe. Rather than tell the students how they should and should not use iPads, I felt compelled to involve the students in the conversation.
Editor's note: Tom Whitby and I co-wrote and cross posted this piece. Check the comments on his blog and in Diigo here . If you like this post, you might also be interested in The World's Simplest Social Media Policy When it comes to upgrading education to the 21st Century, those who are less supportive of change, often hide behind, or are frightened of acronyms like FERPA, CIPA, COPPA .
Eva and Ian using the computer Eva bought with income from her book sales. Those sales have in part been made possible by her website. Education and technology – it seems everywhere I look folks are talking about it. Should we do more, less? What about virtual schools?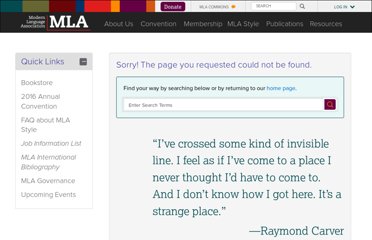 Begin the entry in the works-cited list with the author's real name and, in parentheses, user name, if both are known and they differ. If only the user name is known, give it alone. Next provide the entire text of the tweet in quotation marks, without changing the capitalization. Conclude the entry with the date and time of the message and the medium of publication ( Tweet ). For example: Athar, Sohaib (ReallyVirtual).
Photo credit: Public domain pictures This is a great list from Deb Ng , founder and former owner of the Freelance Writing Jobs. I thought hard about what she'd written to see if I could add anything, enhance or disagree.