Personal
Dear Microsoft... Dear Microsoft, I hate to do this in a letter, but I feel I'm better with the written word than I am speaking face to face.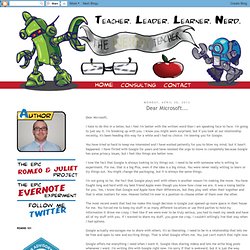 I'm going to just say it. I'm breaking up with you. Wal-Mart heirs worth as much as bottom 41.5% of American families. The Walton family, heirs to the founders of the Wal-Mart Stores Inc. superchain, are worth nearly as much as the bottom half of American households combined.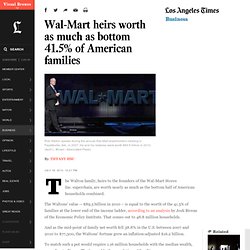 The Waltons' value -- $89.5 billion in 2010 – is equal to the worth of the 41.5% of families at the lower end of the income ladder, according to an analysis by Josh Bivens of the Economic Policy Institute. That comes out to 48.8 million households. ISTE 2013. Dear friends, Thank you for attending ISTE 2013 in San Antonio.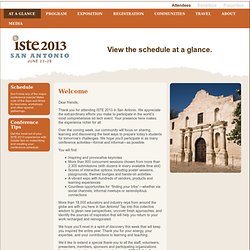 We appreciate the extraordinary efforts you make to participate in the world's most comprehensive ed tech event. Your presence here makes the experience richer for all.
Our environment
Our Animals. Inspirational Personal Change. Our Diet. Minimalism. Our Drugs. Our technology. Our government. Our music. Cool words & Art. What percentage of your brain do you use? - Richard E. Cytowic. This article from snopes.com explains the origins of the 10% myth.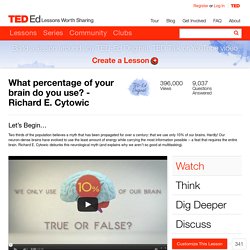 HowStuffWorks published an article about the top 10 brain myths. In the same way, this article by Neuroscience for Kids talks about the 10% myth. The brain is what makes us function, yet we understand so little about how it works. We are learning more about the brain by using new technology to monitor epilepsy patients during surgery. Moran Cerf explains the process doctors use to explore the brain further.
---