Personal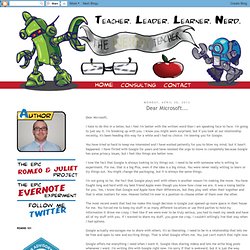 Dear Microsoft...
Dear Microsoft, I hate to do this in a letter, but I feel I'm better with the written word than I am speaking face to face. I'm going to just say it. I'm breaking up with you.
Wal-Mart heirs worth as much as bottom 41.5% of American families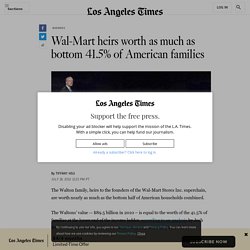 By Tiffany Hsu July 18, 2012, 12:21 p.m. The Walton family, heirs to the founders of the Wal-Mart Stores Inc. superchain, are worth nearly as much as the bottom half of American households combined.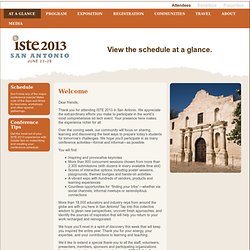 Dear friends, Thank you for attending ISTE 2013 in San Antonio. We appreciate the extraordinary efforts you make to participate in the world's most comprehensive ed tech event. Your presence here makes the experience richer for all.
ISTE 2013
Inspirational Personal Change