Blogs/Wikis
So this is a blog. Yep. It really is, or at least I want it to be.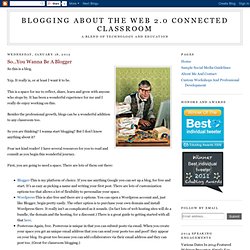 So...You Wanna Be A Blogger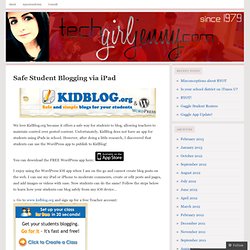 We love KidBlog.org because it offers a safe way for students to blog, allowing teachers to maintain control over posted content.
Safe Student Blogging via iPad « techgirljenny
Blogs, Wikis, and Google Docs:Which one is right for your lesson?
If You Know You Should Be Blogging, Why Aren't You? The #1 Excuse | Social Media Marketing for Music and the Arts
All of My Blogging Advice in One Place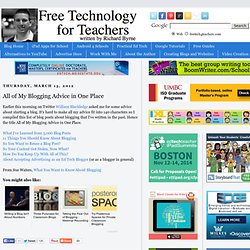 Earlier this morning on Twitter William Blackledge asked me for some advice about starting a blog.
So this is a blog.
So...You Wanna Be A Teacher Blogger?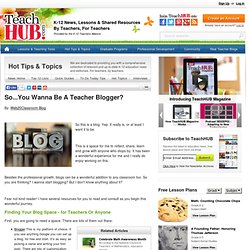 Add voice recording to your blog « tefltecher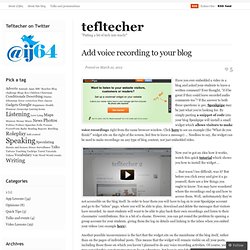 Have you ever embedded a video in a blog and asked your students to leave a written comment?
HOW TO: Create A Blog. Every. Single. Step.
Yesterday, in preparation for a workshop I'm running this week I created a new set of slides demonstrating the basics of creating a blog on Posterous .
How to Get Started Using Posterous Spaces