StumbleUpon
Ideas, Strategy & Creatives & Get into Action: 77 Thoughts on... - StumbleUpon. 10 Essential Online Tools for Your Startup. Finding the tools you need when you first start a new business can be difficult, but luckily there are more and more web applications to ease some of that pain.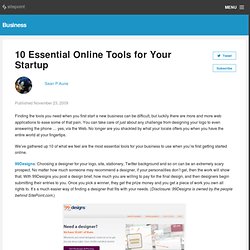 You can take care of just about any challenge from designing your logo to even answering the phone … yes, via the Web. No longer are you shackled by what your locale offers you when you have the entire world at your fingertips. We've gathered up 10 of what we feel are the most essential tools for your business to use when you're first getting started online. 99Designs: Choosing a designer for your logo, site, stationery, Twitter background and so on can be an extremely scary prospect. 10 Definitive Tips for Writing Captivating Emails. Emails are a great way to reach people, to keep reminding them that your site still exists and that they really should keep checking you out.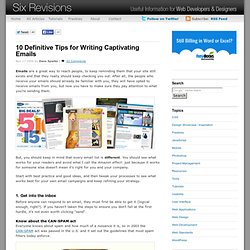 After all, the people who receive your emails should already be familiar with you, they will have opted to receive emails from you, but now you have to make sure they pay attention to what you're sending them. But, you should keep in mind that every email list is different. 50 Life Secrets and Tips | High Existence - StumbleUpon.
---