Game Design
UDP vs. TCP What is the best way to send data between machines? Do you use TCP sockets, UDP sockets or a mixture of both? In this article we explore this fundamental choice and decide on the best option for fast-paced action games. Sending and Receiving Packets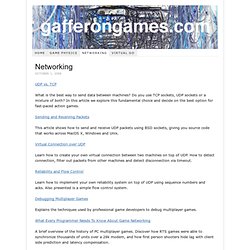 Game Developer Magazine
Gameplay programming hints: Building AI The same people who can write a combat skill system, or multi-layer inventory management sometimes figure that the ability to make NPCs act smart is beyond them. Don't worry, it isn't. Now we own you: Another caution for crowdfunded content Crowdfunding doesn't just change the way money is raised for games -- it also changes the terms of a game's release, writes Gamasutra's Leigh Alexander. Scraps Kickstarter postmortem: $24,000 and Greenlit in 3.5 weeks
Titanfall: Why Respawn is punishing cheaters Respawn has begun to exclude Titanfall cheaters from the general player population. We speak with network engineer Jon Shiring and community manager Abbie Heppe to find out more. Blog: $5B in one year?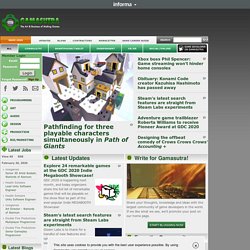 Game By Night » About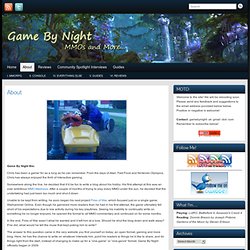 Game By Night Bio: Chris has been a gamer for as a long as he can remember. From the days of Atari: Fast Food and Nintendo Olympics, Chris has always enjoyed the thrill of interactive gaming. Somewhere along the line, he decided that it'd be fun to write a blog about his hobby. His first attempt at this was an over ambitious MMO Madness. After a couple of months of trying to play every MMO under the sun, he decided that the undertaking had just been too much and shut it down.