Business and Investing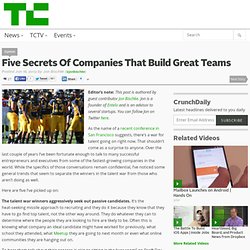 Five Secrets Of Companies That Build Great Teams
Editor's note: This post is authored by guest contributor Jon Bischke. Jon is a founder of Entelo and is an advisor to several startups.
Why Clayton Christensen Worries About Apple
Think You Deserve To Be Called a CEO?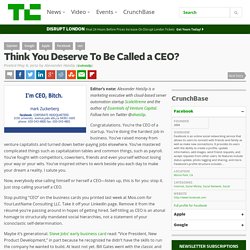 Editor's note: Alexander Haislip is a marketing executive with cloud-based server automation startup ScaleXtreme and the author of Essentials of Venture Capital. Follow him on Twitter @ahaislip. Congratulations.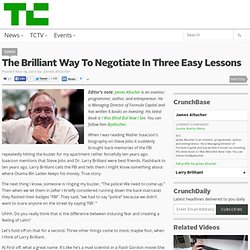 Editor's note: James Altucher is an investor, programmer, author, and entrepreneur.
The Brilliant Way To Negotiate In Three Easy Lessons
50,000 Health IT Jobs: HIMSS, HR Gurus Want You - Healthcare - Leadership
Healthcare sees need for 50,000 more IT workers to support implementation of electronic health records and health information exchange. HIMSS and ASHHRA partner to get the word out. The largest health IT membership organization is joining with a healthcare human resources group to help promote health IT workforce development and find qualified candidates in a field with a serious labor shortage.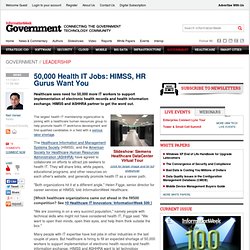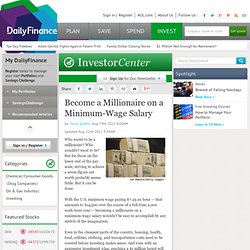 Become a Millionaire on a Minimum-Wage Salary
Who wants to be a millionaire? Who wouldn't want to be?
How To Build An Audience On The Internet: The Kevin Rose School Vs. The Fred Wilson School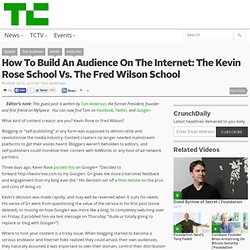 Editor's note: This guest post is written by Tom Anderson, the former President, founder and first friend on MySpace. You can now find Tom on Facebook, Twitter, and Google+ What kind of content creator are you?
Having discussed Microsoft in part 1 of this article , we will now examine its main hardware partner, Intel.
Microsoft, Intel, Cisco (MIC) – Can The Troika Grow Again? (Part 2)
The Declaration of Insurance Independence
Dave Chase is the founder and CEO of Avado, a TechCrunch Disrupt NYC finalist. Previously he was a management consultant for Accenture's healthcare practice and was the founder of Microsoft's Health business.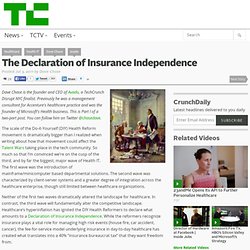 Zynga finally filed for its IPO today, and we now we get to take a look at its financials.
A Snapshot Of Zynga's Financials: Revenues Grew 392 Percent Last Year To $600 Million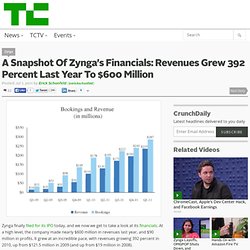 SExpand Running multiple operating systems side-by-side gives you the chance to test applications, run platform-specific software, and tons more without ever rebooting. It's also extremely cool. Here's how to run Windows, Mac, and Linux simultaneously and pain-free as possible. To get a quick idea of where we're headed, check out the video above, which demonstrates my Windows 7 system running OS X and Ubuntu through VirtualBox. Below, we'll build on the basics you learned in our beginner's guide to creating virtual machines with VirtualBox.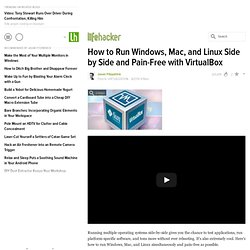 Are technology startup valuations in the middle of another bubble? The New York Times stoked the debate last month when it quoted famed venture capitalists John Doerr and Fred Wilson, who were seemingly agreeing that it is.
Inflated Tech Valuations? Blame Uncle Sam : Tech News «