Typography by designers
ONE hundred was a major exhibition at the Mitchell Library, from 9 March to 16 June, 2010, and the centrepiece of our centenary celebrations. The Mitchell Library opened its doors on 9 March, 1910. During 2010 we celebrate one hundred years of collecting, collections and service to the people of NSW and Australia.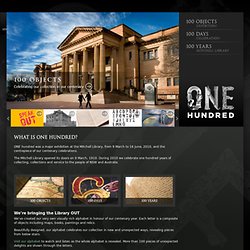 Our Own Alphabet - ONE hundred
Custom Font Designer: Bliss, Bliss Pro, Shaker, Enigma, Aspect,
Cape Arcona Type Foundry
typenuts
Colvert, Achieving Harmony Through Diversity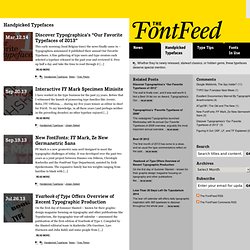 Handpicked Typefaces Archive
Blue Vinyl Fonts
x-ing books | alphabet city
Letters are available as individual prints... great for framing your monogram, spelling specific words, or gift giving. All are relief printed from etched magnesium plates on Zerkall vellum text, individually airbrushed with Winsor & Newton and Holbein watercolors, and curated with matching Prismacolor pencils.
Type Daily
FontFabrik
Typefoundry
Use Typography
Typesites