US
Boulder DailyCamera.com: Colorado, News, Business, Sports, Homes, Jobs, Cars & Information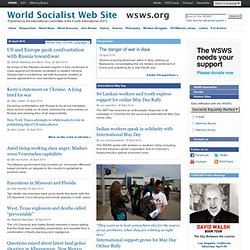 5 April 2014 While wages, jobs stagnate Median CEO pay in US tops $10 million By Patrick Martin, 5 April 2014 The median worker would have to work 257 years to earn as much as the typical top 500 CEO made in 2013 alone. Another mediocre US jobs report
World Socialist Web Site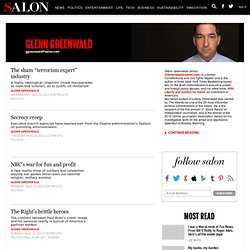 Last day at Salon Glenn Greenwald Wednesday, Aug 15, 2012 9:30 PM UTC Politics The sham "terrorism expert" industry A highly ideological, jingoistic clique masquerades as objective scholars, all to justify US militarism
The other day someone — I don't remember who or where — asked an interesting question: when did it become so common to disparage anyone who hasn't made it big, hasn't gotten rich, as a "loser"? Well, that's actually a question we can answer, using Google Ngrams, which track the frequency with which words or phrases are used in books: Sure enough, the term "losers" has become much more common since the 1960s.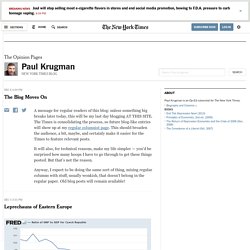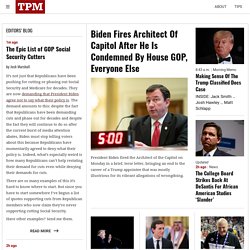 Looks like we're on track for one of the New Jersey senators investigating the bridge scandal to himself be a fact witness. Awesome ... TPM's Sahil Kapur reviews the forthcoming documentary on Mitt Romney that's getting so much buzz. TPMCafe: MTV Prevents Teen Pregnancy By Shaming Single Moms Father accidentally shoots child while cleaning his gun.
Culture Minute | A Weekend Jump-Start House Tour | Joseph Dirand ScienceTake: Those Clever Crows Where Does the G.M. Recall Rank?
The New York Times - Breaking News, World News & Multimedia