Study aids
ESVBible.org
Warning Against Worldliness 4 What causes quarrels and what causes fights among you? Is it not this, that your passions are yat war within you?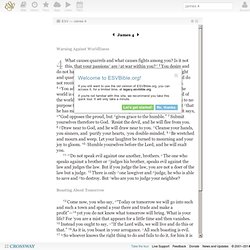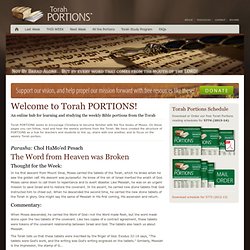 An online hub for learning and studying the weekly Bible portions from the Torah Torah PORTIONS seeks to encourage Christians to become familiar with the five books of Moses. On these pages you can follow, read and hear the weekly portions from the Torah.
Torah PORTIONS
Welcome to the New Blue Letter Bible Website For over a decade we have continued to add new study resources and features without changing the overall layout of our site. Now our new version offers easier accessibility to the Bible study resources and features that you use the most.