Java
Technology Network for Java Developers. Oracle Oracle Oracle Technology Network > Java Article PrimeFaces in the Enterprise.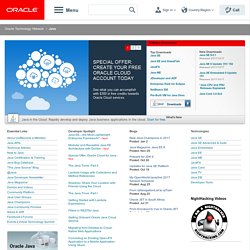 Java SE Security. Java SE Security Java security technology includes a large set of APIs, tools, and implementations of commonly used security algorithms, mechanisms, and protocols.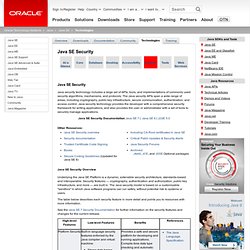 The Java security APIs span a wide range of areas, including cryptography, public key infrastructure, secure communication, authentication, and access control. Java security technology provides the developer with a comprehensive security framework for writing applications, and also provides the user or administrator with a set of tools to securely manage applications.
Java SE Security Documentation Java SE 7 | Java SE 6 | J2SE 5.0. Securing Java.
---