Komando Support
Feds - your Privacy!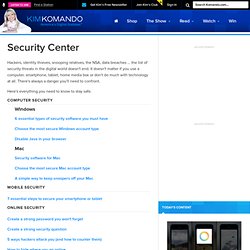 Security software is one of the first and best things to install on your computer. An unprotected Windows computer can pick up a virus on the Internet in under a minute. Even Macs aren't immune to viruses. A recent Trojan outbreak infected more than 600,000 Macs worldwide! Protection doesn't have to be expensive, though. Research shows that free antivirus solutions are just as effective as paid programs.
Free security software to protect your PC from malware - Kim's S
Photography can be so much more than just snapping quick pictures to capture a memory.
Digital Photography Secrets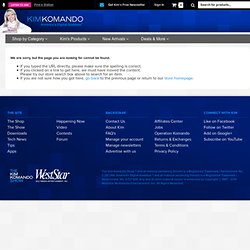 Block Distracting Web Sites
Sync Files to External Drive
Fix Win Problems Automatically
Facebook, maintance/security How To
Kim Komando Show Tip of the Day
Spam-proof your inbox and cellular phone - Kim's Columns – Revie