Théorie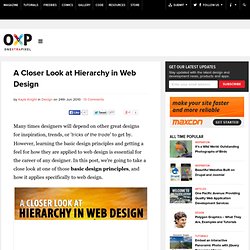 Many times designers will depend on other great designs for inspiration, trends, or 'tricks of the trade' to get by. However, learning the basic design principles and getting a feel for how they are applied to web design is essential for the career of any designer.
Advertisement
Website Archives Design: Good Practices and Examples - Smashing Magazine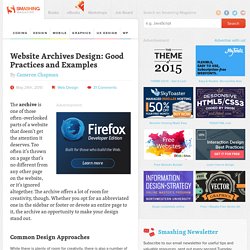 Beginners Guide to Using the Power of Color in Web Design - Speckyboy Design Magazine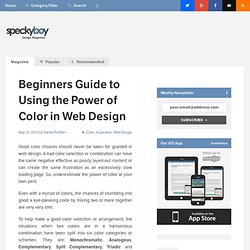 Good color choices should never be taken for granted in web design.
In our past articles, we've experimented with better ways to engage users on web pages with CSS3.
Case-Study: Deconstructing Popular Websites (Opinion Column) - Smashing Magazine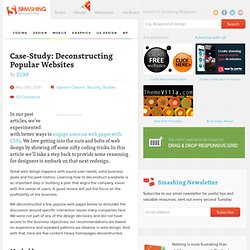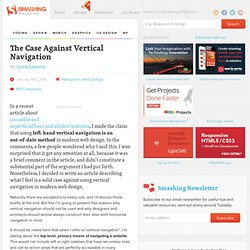 In a recent article about unusable and superficial beer and alcohol websites, I made the claim that using left-hand vertical navigation is an out-of-date method in modern web design.
The Case Against Vertical Navigation - Smashing Magazine