Economics Blogs
Develop Economies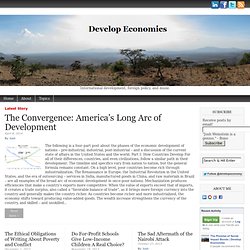 I. A Long Way Gone The other day I finished reading "A Long Way Gone", the autobiography of Ishmael Beah, a child soldier during the country's civil in the 1990′s. After his village was attacked by the rebel army known as the RUF (Revolutionary United Front), Beah remained in a small town called Mattru Jong, before fleeing another attack.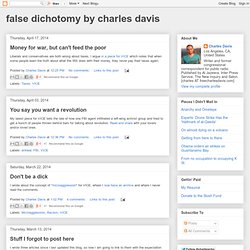 false dichotomy by charles davis
No country imprisons more of its citizens than the United States, where more than 2 million people are behind bars, or roughly 1 in 100 adults. The majority of those behind bars did not commit acts of violence, but were convicted of non-violent offenses, mostly involving drugs. Indeed, the war on drugs is responsible for quadrupling the U.S. incarceration rate over the last 30 years, which a new report shows has created dangerous levels of overcrowding in federal prisons. In 1980, federal prisons held under 25,000 people. In 2013, federal prisons are now home to more than 219,000 people. World Affairs 1914 Revisited? Joseph S.
In this episode of the Keiser Report, Max Keiser and Stacy Herbert discuss high frequency fraud, picking prices and then filling in the trades to get to that price. In the second half, is part 2 of Max's interview with Jim Rickards about his new... April 05, 2014 13:30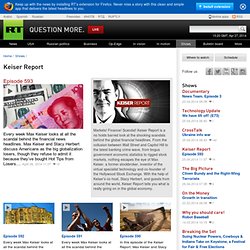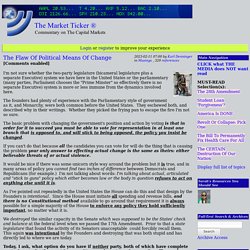 Sit down, shut up, and take responsibility for your life as the adult you are. There. I said it right up front. To whom? Sharon Gochenour.