Tutorials
upcycled fabric + paper owls
It's been rainy in Oakland of late; I forgot how cool and crisp it can get here during the fall and winter rainy season. I've been breaking out the extra layers and lighting candles the past few days, and I've been wanting to find a fun and cozy project I could work on indoors while listening to the rain. Anne Weil of Flax & Twine created these fabric and cardboard owls as invitations to a party, but decided they were cute enough to also scatter about the house.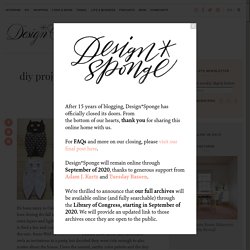 i just returned home after a day at the beach, and i am very excited for summer projects!
sisal rope art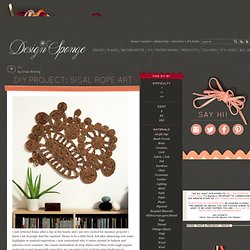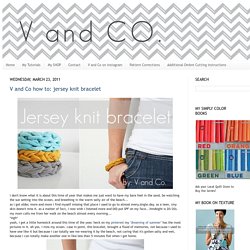 i don't know what it is about this time of year that makes me just want to have my bare feet in the sand, be watching the sun setting into the ocean, and breathing in the warm salty air of the beach... as i get older, more and more i find myself missing that place i used to go to almost every.single.day. as a teen. (my skin doesn't miss it. as a matter of fact, i now wish i listened more and DID put SPF on my face...hindsight is 20/20). my mom calls me from her walk on the beach almost every morning... *sigh* yeah, i get a little homesick around this time of the year. heck on my pinterest my "dreaming of summer" has the most pictures in it. ah yes. i miss my ocean. case in point. this bracelet, brought a flood of memories, not because i used to have one like it but because i can totally see me wearing it by the beach, not caring that it's gotten salty and wet, because i can totally make another one in like less than 5 minutes flat when i get home.
Here's a fun tutorial on how to make a message bangle that's one-of-a-kind, done in the sun, waterproof and weatherproof. Even after several trips to the beach, it won't fade or wash off!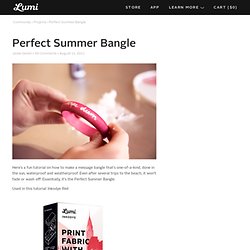 Hello U-Create readers! I am so excited to be guest posting here today. It just so happens to be my first guest post and I'm still a little shocked that it's here at Ucreate, one of my favorite blogs! A little bit about me.. I'm from a little town called Keller, Texas.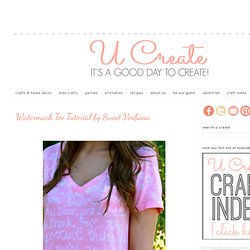 By Kate on October 25, 2011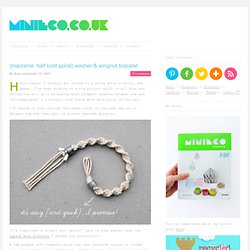 So way way back, in June, I wrote this Studio Organization post, about starting the process of organizing my studio by cleaning out the closet full of junk.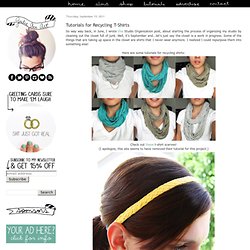 I really love flokati rugs. I have two that are safely tucked away in my parents basement awaiting our reunion. When I learned that I would be having a child and building a nursery for him, I wanted a flokati. A gray one. Being a flokati snob though, I knew that I couldn't afford the price tag ( ), and I knew that I would be too precious about the rug ( ). So I chose the only sensible alternative: I would make a rug.
We rode bikes around our neighborhood this weekend and stopped at all the garage sales we found along the way. I love doing this because it's like exercise and shopping in one! Plus, my bike basket is perfect for holding whatever treasures I find.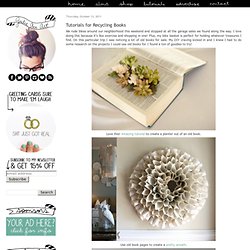 Reaction_paper_2_articles.pdf (application/pdf Object)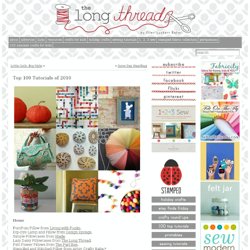 Home PomPom Pillow from Living with Punks . Dip-Dye Lamp and Pillow from Design Sponge . Simple Pillowcases from Made .
More Design Please - MoreDesignPlease
Remember making shadow boxes when you were younger? Well there's no reason to stop now! Look at how magical these handmade tin worlds are. Wouldn't this be a wonderful little gift to give someone?