Radio
am
Damages en Streaming - Séries en Streaming FR, VO et VOSTFR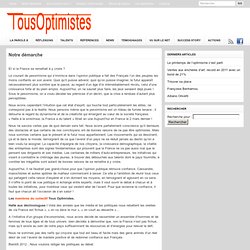 Et si la France se remettait à y croire ? Le courant de pessimisme qui s'immisce dans l'opinion publique a fait des Français l'un des peuples les moins confiants en son avenir. Quoi qu'il puisse advenir, quoi qu'on puisse imaginer, le futur apparaît nécessairement plus sombre que le passé, au regard d'un âge d'or irrémédiablement révolu, celui d'une croissance forte et du plein emploi. Aujourd'hui, on ne saurait plus faire, les jeux seraient déjà joués ! Sous le pessimisme, on a voulu déceler les prémices d'un déclin, que la crise a rendues d'autant plus perceptibles. Nous avons cependant l'intuition que cet état d'esprit, qui touche tout particulièrement les élites, ne correspond pas à la réalité.
Notre démarche
I've never thought of my allergies as a big deal. Sure, my peanut allergy has caused an emergency room visit here and there, and my dad used to pick me up from sleepovers because of my emphysema-like wheezing around cats. No big thing, right? But a few years back it seemed about time I went to see an allergy specialist and get a comprehensive list of the things my body hates. I found myself shirtless, laying on my stomach in the doctor's exam room with twenty pricks in my back (which isn't nearly as scandalous as it sounds). A constant tingle ran through my body, but all I could think about was how comically small the exam room table appeared under my enormous body.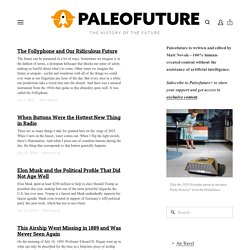 radiocitron
Conducteur d'émission (Page 1) – Pédagogie – Forum podcast - Académie de Rouen
Radios-fr.com, avec RadioActu.com - Radio et webradio - Tutoriaux - Jingles gratuits - Actualité
Open Radio - Main - Accueil
L'aide Open Radio est disponible en ligne. Elle est mise à disposition sous forme de wiki . Un wiki est un système de gestion de contenu de sites Web qui rend les pages Web modifiables par tous les visiteurs autorisés. L'exemple le plus connu est l'encyclopédie Wikipédia .