Salty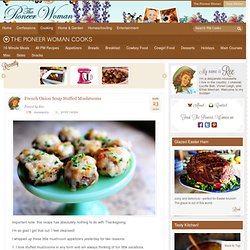 Important note: this recipe has absolutely nothing to do with Thanksgiving. I'm so glad I got that out. I feel cleansed! I whipped up these little mushroom appetizers yesterday for two reasons: 1. I love stuffed mushrooms in any form and am always thinking of fun little variations. 2.
Why there is no need to purchase pre-made fries in the freezer aisle – in pictures and rhyme: One potato (find a potato) Two potato (cut the ends off) Three potato (cut slices) Four (cut fries from slices) Five potato (Toss in herbs and olive oil)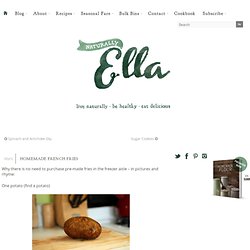 About a month ago I was looking for a snack food to take to a party. A party where we all gathered to watch a football game that was most definitely not super (for a Colts fan, anyway). While the game itself was quite a disappointment, these egg rolls were anything but. This version is vegetarian with black beans, corn, spinach, and cheese.
With the big game day approaching I have been thinking about snacks more. Last weekend I got the chance to try making an artichoke bread that has been on my mind for a while. The artichoke bread is essentially an artichoke dip that is baked on bread until the crust of the bread perfectly light and crispy, the dip is nice and warm, the cheesy topping is melted and golden brown.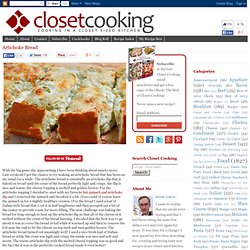 Artichoke Bread
This post written by the original Ebby . A few weeks ago Pip and I asked readers to submit their favorite appetizer recipes. These potato rounds from reader Joan caught my eye and I had to give them a try.
Western Potato Rounds