For Home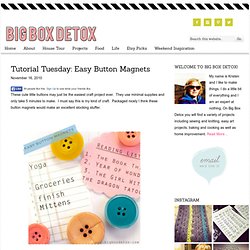 Tutorial Tuesday: Easy Button Magnets These cute little buttons may just be the easiest craft project ever. They use minimal supplies and only take 5 minutes to make. I must say this is my kind of craft. Packaged nicely I think these button magnets would make an excellent stocking stuffer. You will need:
Build this Hula Hoop Rug and other fun t-shirt crafts. Take your weaving to the next level by making miniature baskets. Click the photo to view the craft. Make the chair pad above using t-shirts and a hula hoop. Click the photo to learn how. Click the photo to view other crafts you can make with old t-shirts.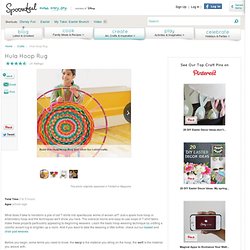 Why buy a shelf when you've got everything you need in your own home? The Book to Shelf project is a fantastic way to organize your bulky books without having to purchase huge pieces of furniture. Or better yet, use them to showcase special collections in your home! Wouldn't this be great for a kitchen by using a cookbook to display a cherished tea cup collection, or perhaps next to a vanity to hold vintage perfume bottles? The possibilities are endless! What do you think?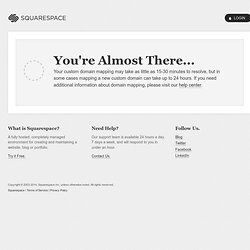 Simple Bookshelf