Inspirational
- StumbleUpon. SexFacts_tsj.jpg from thesmokingjacket.com - StumbleUpon. Life,love,sadness,quote,sad-de9c5521d85a0e17c656fa3d1c14148a_h.jpg from... - StumbleUpon. Guide to flirting - StumbleUpon. Why do we flirt?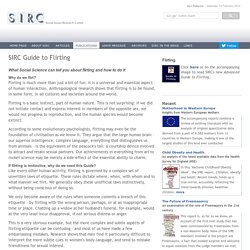 Flirting is much more than just a bit of fun: it is a universal and essential aspect of human interaction. Anthropological research shows that flirting is to be found, in some form, in all cultures and societies around the world. Flirting is a basic instinct, part of human nature. What Does Love Mean? | Things about love - StumbleUpon.
When my grandmother got arthritis, she couldn't bend over and paint her toenails anymore.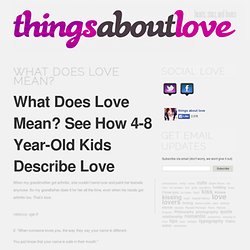 So my grandfather does it for her all the time, even when his hands got arthritis too. That's love.
---